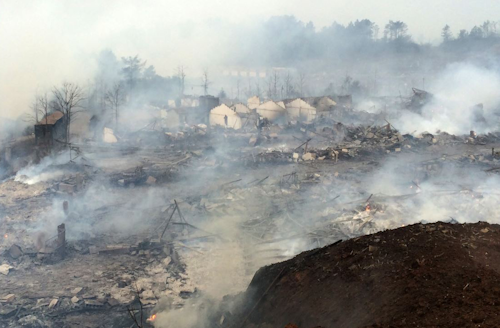 Just over a week after a fireworks factory explosion killed 10 and injured 7 in central China, another fireworks factory explosion Wednesday left three dead and 53 injured in the southern part of the country. 
The massive explosion shattered windows and destroyed doors of local homes in a village outside the city of Shangrao in the Jiangxi province and resulted in the evacuation of approximately 1,000 people, according to Xinhau News Agency.
China is about two and a half weeks away from its new year celebrations, so fireworks-related injuries at factories come as no surprise to authorities. 
This news also follows an industrial factory explosion last week that killed four workers and injured two. China is known to have a poor reputation for workplace safety, which many place as responsible for this recent string of events. The factory reportedly had a safety license for operation, but the cause of the blast is still under investigation.