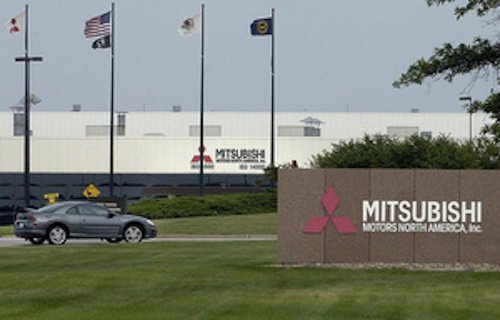 Mitsubishi Motors Corp. has decided to close a plant in Illinois after giving up on finding a buyer for it, company sources said Thursday.
The Japanese automaker plans to end parts production at the U.S. plant in May and dismiss around 250 workers there, the sources said. When vehicle production was halted there in November, it cut around 1,000 jobs.
Mitsubishi Motors is expected to book a special loss due to severance pay and other costs, although details have yet to be disclosed.
In July, Mitsubishi Motors decided to end vehicle production in the United States due to sluggish sales in North America. The Illinois plant was producing sport utility vehicles.
Production is being consolidated at the company's plant in Okazaki, Aichi Prefecture, in central Japan, and vehicles will be exported to the United States from Japan.
Mitsubishi Motors began production of its vehicles in the United States in 1988 through a joint venture with Chrysler Corp. and later acquired a full stake in the joint venture.