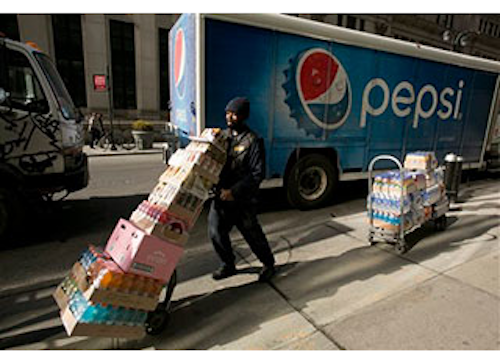 PepsiCo is preparing to make a big push into India's burgeoning e-commerce market.

According to a report in The Economic Times, the food and beverage giant plans to sell imported products exclusively through online platforms in the world's second-largest nation. Details have not been finalized, particularly regarding which platforms would be used, but the imported products could include chip brands Doritos and Tostitos, along with its Tropicana juices.

"We have a significant portfolio of high-end global brands which many Indian consumers are already familiar with," said Vipul Prakash, marketing vice president for PepsiCo India.

The company's flagship Pepsi soft drink, along with Mountain Dew and Lay's chips, are among those already sold on several grocery websites in the country. Although most of India's skyrocketing Internet commerce market centers on electronics and other consumer products, grocery websites also reported sales growth in recent months.

Future growth, however, could be a more important factor in PepsiCo's strategy. A recent report from Google and consulting firm Bain & Company predicted India will have more than 250 million online shoppers be 2020, when Internet retailers active in the country expect to see sales of some $35 billion.