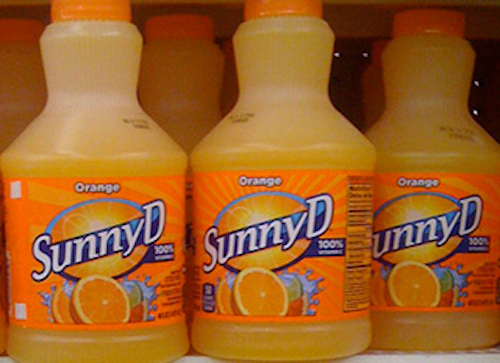 LITTLETON, Mass. (AP) — A company spokeswoman says Sunny Delight Beverage Co. is closing a facility in northeastern Massachusetts, which could lead to layoffs of dozens of employees.
Spokeswoman Sydney McHugh tells The Sun of Lowell (http://bit.ly/1UTgW6Q) the company's Littleton plant is expected to shut down in September. Sixty-three employees are expected to lose their jobs.
Sunny Delight purchased the 29-acre site in 2007 from Kraft Foods. It has produced drinks under the "Sunny D" name and bottled Fruit 2O drinks.
Scott Edwards, general manager of the town's Water Department, says the shutdown is also is bringing a revenue hit. Edwards says the company bought $300,000 to $400,000 of water per year, representing about 15 to 20 percent of the town's water sales.
The Water Department has laid off one employee in anticipation of the site's closure.