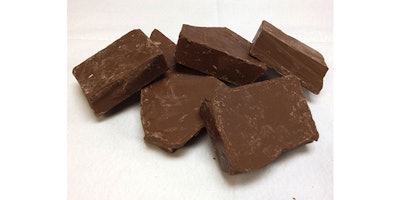 BERLIN (AP) — Police say a semi-trailer full of chocolate has been stolen in a small central German town and are calling on witnesses who may have seen the sweet-toothed thieves.
Police spokesman Martin Ahlich said Tuesday the cooled truck trailer contained 20 metric tons (22 tons) of chocolate including Kinder Surprise eggs, Nutella hazelnut-chocolate cream and Valparaiso chocolate fruit pearls.
Ahlich said the trailer was stolen in the Hesse town of Neustadt at the weekend and that the thieves must have brought in a truck to haul away the sweet spoils.
He said that, "it's not even clear if they were after the sweets or after the trailer — at this point we don't know what their motive was."
The chocolate swag is worth 50,000-70,000 euros ($59,000-82,000).