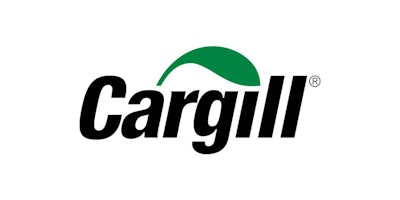 Cargill recently announced it is now the exclusive producer of the Simply Essentials brand of premium Black Angus beef products. Cattle dedicated to the Simply Essentials brand are fed a proprietary, flaxseed-based diet prior to harvest. This unique feed regime provides measurable increases in Omega-3 fatty acid levels and decreases in cholesterol levels in the resulting beef products.
"Today's consumers are more health conscious than ever, and our products achieve the perfect balance for them," said Simply Essentials' Chief Operating Officer Todd Henning. "We are excited to bring our flax technology to the outstanding beef program at Cargill, working together to add innovative products to the beef category."
The arrangement brings together Cargill's experience in the protein industry, with Simply Essentials' new technology and perspective, using research and innovation to address consumer desires.
"Consumers care about their health, and Simply Essentials Black Angus beef products add value to the premium quality beef we love, balanced with proven, science-based results," said Cargill Protein's president of retail, Tom Windish. "We are thrilled for this opportunity to collaborate, providing consumers with additional, unique and innovative protein options they can enjoy at home with their families."
Simply Essentials' products include a variety of roasts, steaks and ground beef available in select locations across the United States. For more information, visit www.simply-essentials.com.