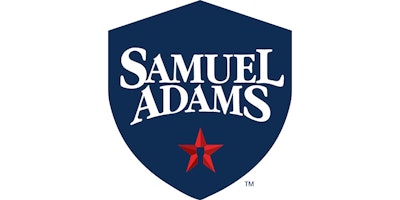 BOSTON, July 6, 2017 (PRNewswire) — Since the Samuel Adams LongShot American Homebrew Contest was created 21 years ago to recognize passionate homebrewers, it has helped launch the professional brewing careers of multiple homebrewers. Knowing this, the brewers at Sam Adams have brewed a new plan to truly equip homebrewers with the experience and knowledge to take their passion to the next level.
About the New 2017 Samuel Adams Longshot Homebrew Contest
New this year, the brewers at Sam Adams will award the most passionate homebrewer with the thirst for going pro a one-week "Brewership": a fully immersive brewing experience at the Samuel Adams Boston Brewery. The Longshot Brewership will give one homebrewer a chance to work alongside our award-winning team of brewers in the nano brewery, 10 barrel brewhouse and barrel room. It will also provide insight learned from years of experience on the nuts and bolts of running a brewery, ingredient sourcing, quality assurance testing, and packaging, to name a few. Finally, the Brewership will also include the opportunity to brew a limited release collaboration beer that will be available in the winner's hometown as well as at the Samuel Adams Boston Brewery.
In addition to the Brewership, the winner and the two runners-up will have the opportunity to attend the Great American Beer Festival as well as receive a scholarship for an online course at The Siebel Institute of Technology. Brewers worldwide, including many of the Sam Adams brewers, have taken courses at The Siebel Institute as its online courses provide an internationally-inspired educational experience in brewing technology knowledge due to its World Brewing Academy partnership with Doemens Academy (Munich, Germany) established in 2001.
Jim Koch, founder and brewer of Samuel Adams, on Longshot
"The craft beer revolution that we're seeing today exists in part because of homebrewers who quit their desk job, like I did 33 years ago, to pursue their passion for brewing," said Jim Koch, founder and brewer of Samuel Adams. "We updated our successful LongShot contest to not only recognize top homebrewing talent, but also to support the growth of the craft beer industry by providing nuts and bolts advice and hands-on experience to make their brewing dreams a reality. We know the next generation of great craft brewers is out there and just need the extra support to go from a homebrewing system in a garage to a professional brewhouse."
Samuel Adams Supports the Pursuit of Brewing Professionally
For more than 21 years, Sam Adams has supported the growth of the craft beer industry through programs like LongShot and Samuel Adams Brewing the American Dream. In fact, top Longshot homebrewers have even turned their victory into a brewing career by joining or opening independent American craft breweries including 2015 winner Tim Thomssen, brewer at Boiler Brewing Company (Lincoln, NE); 2013 winner Cesar Marron, brewer at Sketchbook Brewing Co. (Evanston, IL); 2009 winner Mike Robinson, brewer at Newburyport Brewing Company (Newburyport, MA); and 2006 winner Don Oliver, brewer at Dust Bowl Brewing Co. (Turlock, CA).
Now the LongShot American Homebrew Contest joins the Samuel Adams Brewing the American Dream program in providing direct assistance to startup craft brewers or those who aspire to go pro. Sam Adams has supported loans totaling more than $1 million across 40 craft brewers through the Brewing the American Dream program. The program has also provided an in-depth "Brewing and Business Experienceship" to one brewer each year since 2012 including Roc Brewing Co. (Rochester, NY), Woods Beer Co. (San Francisco, CA), Brewery Rickoli (Wheat Ridge, CO), ChuckAlek Independent Brewers (Ramona, CA), and Brazo Fuerte Artisanal Beer (Watertown, MA).
How to Enter the Samuel Adams Longshot American Homebrew Contest
To be considered for the 2018 LongShot American Homebrew Contest, interested homebrewers should create a two-minute video explaining their passion for brewing and why they want to be a professional brewer. Final videos should be uploaded by July 25, 2017 to www.samueladams.com/longshot. A panel of judges will review the video submissions, and the top 10 entrants will be asked to submit their best homebrew for judging. The LongShot winner receives the one-week immersion as well as a scholarship to the Siebel Institute of Technology. Two runners-up will receive the scholarships to the Siebel Institute of Technology. Please read complete rules and entry requirements at www.samueladams.com/longshot.
Samuel Adams, Boston Lager, LongShot, American Homebrew Contest, Samuel Adams Brewing the American Dream, are registered trademarks of The Boston Beer Company.