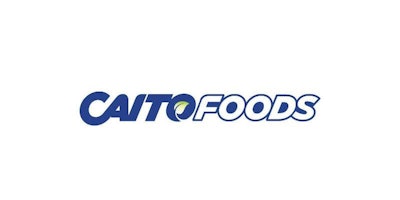 Reston, Va. (May 10, 2017) — PMMI is pleased to recognize outstanding food and beverage packaging and processing innovation projects via the first annual Manufacturing Innovation Awards competition. Caito Foods received first place at the awards presentation held on April 5, during ProFood Tech in Chicago.
The awards recognize food and beverage manufacturing companies, including pet food manufacturers, for projects that display a high level of advancement in packaging and processing operations. Projects completed in the past 18 months were eligible to compete and entries were based on single plant location.
2017 Winners
• First Place: Caito Foods — Indianapolis, Indiana
• Second Place: Castellini Group of Companies — Elmwood, Georgia
• Third Place: Morada Nut Company — Stockton, California
The award-winning companies were judged, based on the following criteria:
• High level of technology advancement in packaging and processing machinery
• Level of automation, software and controls
• New-to-the-industry use of technology
• Major efficiency and cost savings
• Major line changeover, flexible manufacturing, food safety, sustainability and maintenance improvement achievements
• Exceptional worker recruitment and engagement programs; employee welfare programs
• Outstanding use of tools/methods such as OEE, lean manufacturing and TCO
Types of projects eligible for the award:
• Major plant expansion
• Major plant renovation
• Greenfield facility
• Brownfield facility
• Major line expansion incorporating ground-breaking technology
• Major plant automation upgrades
• Major plant food safety upgrades
• Major plant sustainability upgrades
• Overall plant efficiency upgrades
"We are proud to honor these companies and their dedication to innovation," said Joyce Fassl, editor in chief, ProFood World.