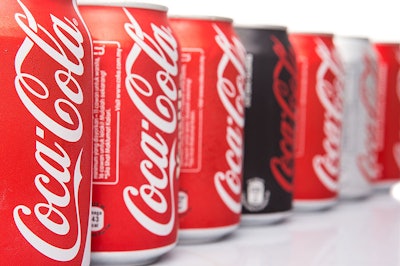 MITCHELL, S.D. (AP) — A South Dakota man who claims to have found a mouse in a can of soda is suing Coca-Cola Co., saying he missed 60 hours of work and accumulated $1,000 in medical bills after becoming ill.
In court documents, attorneys for Coca-Cola Co. disputed that there was proof that the mouse ended up in the can during bottling, saying it would have been in a more advanced stage of decomposition, The Daily Republic in Mitchell, South Dakota, reported (https://bit.ly/2qiyJdQ ). Six weeks had passed between bottling and when Putzier opened the can on June 7.
Brian Johnson, an attorney for the Atlanta-based company, said during a motions hearing Tuesday that he anticipates testimony from a veterinary pathologist, who will analyze the mouse's decomposition. The defense also hopes to get testimony from the quality assurance manager and line supervisor of the Portland, Indiana, plant where the can was bottled.
Putzier is seeking $2,026, plus any general damages proven at trial, with interest. He sued under a new South Dakota law that allows certain cases to be handled more quickly. Under that law, each side is restricted to one witness and six hours.
But Johnson asked Judge Patrick Smith to change those limits for the case. Smith approved three experts for each party and agreed to lengthen the time limit for the trial. Johnson asked for four days, though the trial could take longer.
"Coca-Cola is faced with a claim that's really an attack on its brand," Johnson said. "Coca-Cola takes these cases extremely seriously and tries them all."