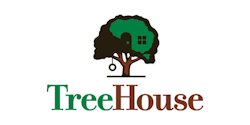 OAK BROOK, Ill., April 25, 2017 (PRNewswire) — TreeHouse Foods, Inc. announced that it has entered into a definitive agreement to sell its Soup and Infant Feeding (SIF) business to Riverbend Foods LLC, a newly formed portfolio company of Insight Equity, a private equity firm. The SIF business is based in Pittsburgh, Pa. and is a leading manufacturer of private label condensed and ready-to-serve soup, baby food and gravy packaged in cans, glass jars and Tetra Recart formats. Sales of the business were approximately $210 million in 2016. The transaction will have a negligible impact on the ongoing operating income of TreeHouse Foods. Financial terms of the sale were not disclosed. The transaction is subject to customary closing conditions and is expected to close in the second or third quarter of 2017.
"As we continue to deliver on our promise of transformation and shareholder value creation, it is important that we focus our portfolio and enhance our approach toward resource allocation," said Sam K. Reed, Chairman and CEO of TreeHouse Foods. "This strategic transaction allows us to simplify our business and concentrate our efforts toward more dynamic categories that support our customers' corporate brand initiatives while offering consumers the best balance of both quality and cost."
"The acquisition of Soup and Infant Feeding presents a unique opportunity to acquire a food manufacturing platform with numerous attractive growth opportunities," said Jack Waterstreet, Partner at Insight Equity. "We believe the business has opportunities in its existing categories as well as attractive adjacent categories, and we are delighted to welcome the Soup and Infant Feeding business to our portfolio."
TreeHouse Foods acquired the Soup and Infant Feeding business and the Pittsburgh facility from Del Monte Foods, Inc. in 2006. Approximately 400 hourly and 60 salaried employees will transition from TreeHouse Foods to Riverbend. TreeHouse Foods will retain its Tetra aseptic carton business, which includes broth and other products that are produced in another location. Both TreeHouse Foods and Insight Equity are committed to a smooth transition for employees, customers and consumers.
Harris Williams & Co. served as financial advisor and Winston & Strawn as legal advisor for TreeHouse Foods. Hunton & Williams LLP served as legal advisor to Insight Equity.
ABOUT INSIGHT EQUITY
Insight Equity (www.insightequity.com) makes control investments in strategically viable, middle-market manufacturing and distribution businesses across a wide range of industries.  Leveraging a proven, collaborative value creation model, Insight Equity facilitates operating enhancements and growth. The firm specializes in partnering with companies in complex or challenging situations, including corporate divestitures, management buyouts, aggressive growth opportunities, going-private transactions, restructurings, and transitions from family ownership.  Insight Equity's headquarters is located near the Dallas / Ft. Worth International Airport in Southlake, Texas. The firm also has an office in New York City.
ABOUT TREEHOUSE FOODS
TreeHouse Foods, Inc. is a manufacturer of packaged foods and beverages with more than 50 manufacturing facilities across the United States, Canada, and Italy that focuses primarily on private label products for both retail grocery and food away from home customers. We manufacture shelf stable, refrigerated, frozen and fresh products, including beverages and beverage enhancers (single serve beverages, coffees, teas, creamers, powdered beverages, and smoothies); meals (cereal, pasta, macaroni and cheese, and side dishes); retail bakery (refrigerated and frozen dough, cookies, and crackers); condiments (pourable and spoonable dressing, dips, pickles, soups, and sauces) and healthy snacks (nuts, trail mix, bars, dried fruits, and vegetables). We have a comprehensive offering of packaging formats and flavor profiles, and we also offer natural, organic, and preservative free ingredients in many categories. Our strategy is to be the leading supplier of private label food and beverage products by providing the best balance of quality and cost to our customers.