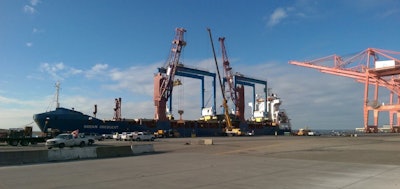 The ship-repair industry in Virginia's Hampton Roads region is preparing to lay off more than 1,000 employees as Congress works to approve a new national budget.
The Virginian Pilot reports (https://bit.ly/2pdH7vN ) at least 1,000 layoffs are expected for the industry and some have already begun. Virginia Ship Repair Association president Bill Crow says it's mainly due to the federal government's stopgap spending measure that ends Friday, and the failure to approve a new national budget with adequate funding for maintenance of Navy ships.
Crow says without supplemental funding, Hampton Roads' ship repair industry could stand to lose roughly $180 million. He also says shipyard executives knew that even without Congress' funding issues, the work the Navy planned to offer Hampton Roads' facilities would drop below their total capacity.