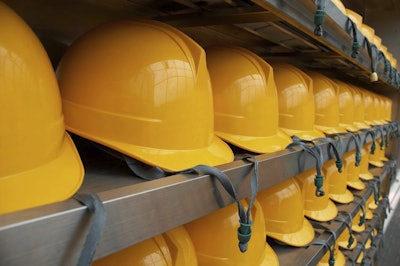 Federal workforce safety officials recently announced nearly $1.5 million in proposed penalties against a Massachusetts drain cleaning company -- the first such violations to be publicized since President Donald Trump took office.

The Occupational Safety and Health Administration frequently issued press releases regarding major workforce safety violations and fines during the Obama and Bush administrations, but the practice stopped shortly before the January inauguration.

Industry groups and some Republicans suggested that the public announcements only served to "shame" employers, while reports speculated that OSHA could receive unusual attention from the Trump administration due to the president's past run-ins with the agency.

Earlier this month, however, the agency announced fines against Atlantic Drain Service Co. after two of its workers were killed in October.
Robert Higgins and Kelvin Mattocks were working in a trench in Boston when it collapsed and filled with water almost instantly.

OSHA officials said that the company failed to provide safeguards in the trench and did not properly train workers regarding how to spot potential dangers.

The agency levied a total of 18 citations against Atlantic Drain Service and noted that the company was previously fined in 2007 and 2012.

"The deaths of these two men could have and should have been prevented," OSHA New England regional administrator Galen Blanton said in the statement. "Their employer, which previously had been cited by OSHA for the same hazardous conditions, knew what safeguards were needed to protect its employees but chose to ignore that responsibility."

Blanton added that the agency hoped to emphasize the potentially "catastrophic consequences" of trenching hazards to all employers -- which echoed arguments from a former OSHA official under the Obama administration that press releases served an important purpose.

"Instead of a citation just affecting the company that was cited, a strong press release will impact other companies in the same geographic area, as well as companies in the same industry," wrote Jordan Barab, the former second-in-command at OSHA who vowed to publicize agency citations if the agency chose not to do so.