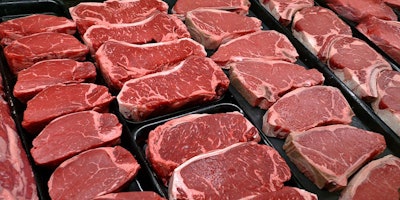 BEIJING (AP) — China has lifted an import ban on beef from Brazil after Brazilian authorities promised to block shipments by producers at the center of a product quality scandal, a foreign ministry spokeswoman said Monday.
Brazil also has promised to take stricter measures to ensure the quality of meat shipped to China, said the spokeswoman, Hua Chunying.
Brazil's meat exports collapsed last week after investigators accused inspectors of taking bribes to ignore outdated meat and chemicals. China, the European Union, Japan and Mexico banned or limited imports.
"The Brazilian side has formally informed China that it decided to suspend the export of the involved companies to China and promised it will take stricter measures to ensure the safety and reliability of meat products exported to China," Hua said. "Therefore, China has removed the preventive and temporary protective measures and restored normal examination and quarantine work."