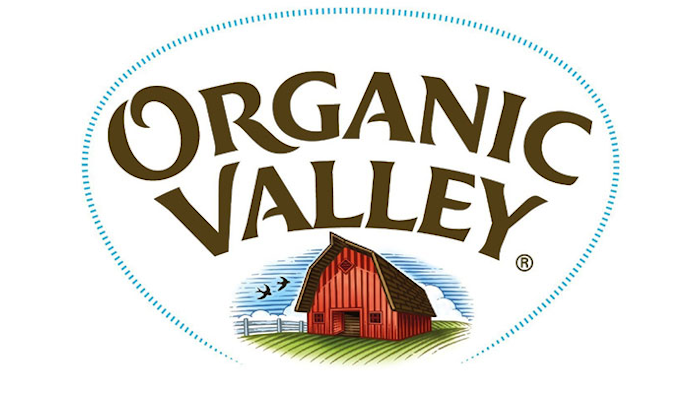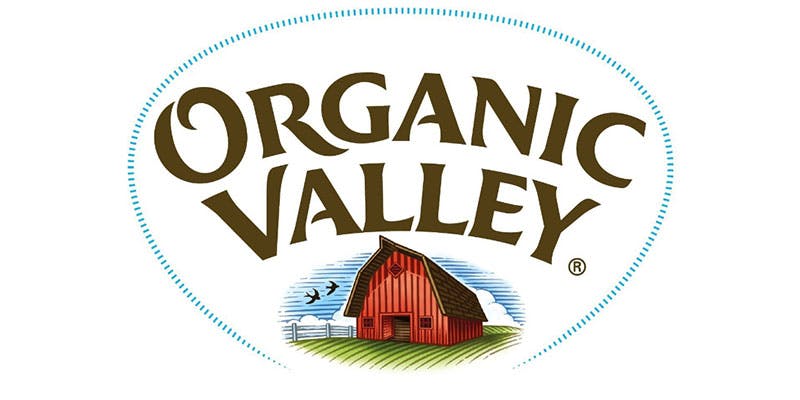 LA FARGE, Wis., Dec. 7, 2016 (PRNewswire) — Organic Valley, America's largest cooperative of organic farmers and one of the nation's leading organic brands, on Wednesday announced it has created a new route with 12 100 percent grass-fed dairies in the Mid-Atlantic to increase production of its Organic Valley Grassmilk branded milk products. The production expansion makes Organic Valley the largest producer of organic, 100 percent grass-fed dairy in the country.
The 12 new Organic Valley Grassmilk dairy farmers hail from Virginia, Maryland and Pennsylvania and are connected with an existing milk route winding between the states from Myerstown, Pa., to Dayton, Va. With Organic Valley's regional model, milk is produced, bottled and distributed right in the region where it is farmed to ensure fewer miles from farm to table and to support local economies.
Earlier this year, Organic Valley created a new Northeast Grassmilk route leading from New York to Pennsylvania. With the recent additions, the farmer-owned cooperative now has a total of 121 Grassmilk dairies across the country, in California, Wisconsin, Ohio, Vermont, New York, Pennsylvania, Virginia and Maryland. More Grassmilk dairy farmers are expected to join the Organic Valley cooperative in 2017 to support additional growth and new product development.
In addition to being USDA Certified Organic, Grassmilk cows are 100 percent grass-fed and eat only fresh, organic grasses and dried forages, like hay. They do not eat supplemental grains, such as corn or soybeans. This special milk goes into Organic Valley Grassmilk branded products, which include milk, yogurt and cheese.
"The milk simply tastes better and is more nutritious," said Organic Valley Grassmilk farmer-owner Ron Holter of Holterholm Farms in Jefferson, Maryland, and one of the farmer-owners on the new route. "We feed our cows 100 percent grass because it's the best thing to do for the cows, the people and the planet."
Nutritionally, Organic Valley Grassmilk is full of naturally-occurring calcium, and beneficial omega-3 fatty acids and conjugated linoleic acid (CLA). Health benefits of pasture-raised milk, including Organic Valley Grassmilk milk, have been found numerous times in scientific studies and metanalyses, including a Washington State University study published December, 2013 in the scientific journal PLOS ONE.
Organic Valley has a long history of commitment to grass-fed dairy. In 2011, Organic Valley was the first national brand to launch a 100 percent grass-fed milk nationwide and trademarked the Grassmilk term. In 2012, Organic Valley began producing Grassmilk dairy in northern California's Humboldt County. In 2013, Organic Valley expanded production to Wisconsin, which allowed for national distribution. Unlike grazing in the Humboldt County's temperate climate, producing Grassmilk dairy in the Heartland requires intense focus on soil and pasture nutrition. Organic Valley adapted the program to Midwest farmers, and Organic Valley's veterinarians and soil agronomist visit the farms to extensively study the soil and pasture and provide support around herd health, nutritional quality and soil health.
In 2015, Organic Valley launched Grassmilk Yogurt in plain and vanilla flavors.  The yogurt is made from whole Grassmilk milk, cultured in small batches and cup-set for artisanal quality. In 2016, Organic Valley launched Grassmilk Yogurt cups in convenient 6-ounce packages. Like all Organic Valley products, Grassmilk Yogurt carries the USDA Organic seal and is produced without antibiotics, synthetic hormones, toxic pesticides or GMOs.
Consumer demand for grass-fed dairy products has warranted the expanded production and development of product lines.  Sales of Organic Valley Grassmilk products are growing in all channels and Organic Valley is the #1 grass-fed dairy brand.
While consumers have embraced grass-fed products, currently no unified standard defines the claim. As the national leader in 100 percent grass-fed dairy, Organic Valley recognized the need for a collaborative group of 100 percent grass-fed producers to agree on standards.  In spring 2015, Organic Valley hired Mark Lipson, former USDA organic policy advisor and current research associate at the Center for Agroecology & Sustainable Food Systems, University of California, Santa Cruz, as a consultant. Lipson was tapped to convene and facilitate a team of stakeholders led by the American Grassfed Association (AGA) that includes Organic Valley, organic certifiers, producers, manufacturers, retailers and farmers. The objective of the group is to recommend a common industry standard. The result of this collaborative process will protect and benefit farmer and consumer alike and maintain integrity of grass-fed dairy product claims.
About Organic Valley
Organic Valley is America's largest cooperative of organic farmers and one of the nation's leading organic brands. Organized in 1988, it represents more than 1,800 farmers in 36 states. Focused on its founding mission of saving family farms through organic farming, Organic Valley produces a variety of organic foods, including organic milk, soy, cheese, butter, spreads, creams, eggs and produce, which are sold in supermarkets, natural foods stores and food cooperatives nationwide. With its regional model, milk is produced, bottled and distributed right in the region where it is farmed to ensure fewer miles from farm to table and to support local economies. For further information visit www.organicvalley.coop. Organic Valley is also on Twitter @OrganicValley and Facebook www.facebook.com/OrganicValley.