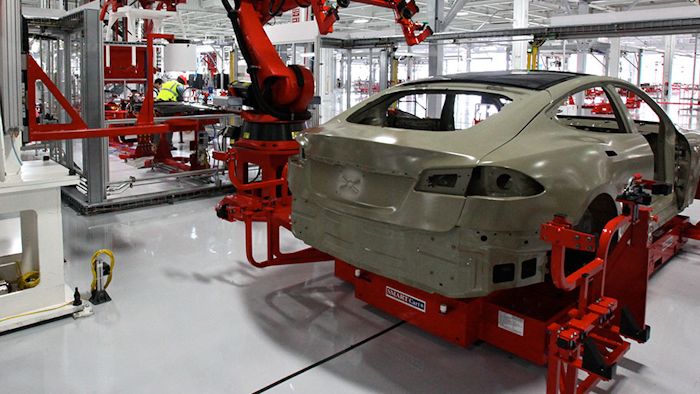 Findings from a recent economic study funded by the National Institute of Standards and Technology (NIST) indicates that in order to spur significant growth in advanced manufacturing and innovation, the U.S. industry must fix current unmet needs for measurement science and "proof-of-concept" demonstrations of emerging technologies. Additionally, the study finds that doing so could save over $100 billion annually.
"Gaps in the technology infrastructure — including the lack of reliable measurement and test methods, scientifically based standards, and other formal knowledge and tools — limit advanced manufacturing's further development and adoption," said NIST economist Gary Anderson in a press release. Anderson was the coordinator of the economic studies prepared by RTI International, an independent nonprofit research institute.
For the final report, data was collected through interviews and surveys in four advance manufacturing technology areas including: additive manufacturing; advance robotics and automation; roll-to-roll manufacturing and smart manufacturing. Researchers identified 5 to 10 critical technical barriers to wide adoption of the specific manufacturing technology. The studies of each technology area estimate the impacts of eliminating those obstacles and then defines which needs should be addressed first in order to do so.
For each of the four advanced manufacturing technologies studied, the estimated annual cost savings and percentage reduction in production costs are:
Additive manufacturing: $4.1 billion, 18.3 percent
Advanced robotics and automation: $40.1 billion, 5.3 percent
Roll-to-roll manufacturing: $400 million, 14.7 percent
Smart manufacturing: $57.4 billion, 3.2 percent
The researchers indicated that the studies only looked at benefits directly attributable to closing identified technical gaps in each sector. Because of this, the impact estimates are believed to be conservative.
"If we consider the larger-scale outcomes brought about by meeting these needs — such as new and improved products, increased production quality, long-term industry growth and job creation — the impacts would be significantly higher," Anderson said. "Our studies emphasize that full economic impact will only be realized if all technical needs are met, and all stakeholders regardless of size, not just large manufacturers, can share in the rewards."
A summary of the overall findings from the four economic studies can be found here. Check out more information on the individual reports and the overview brief: