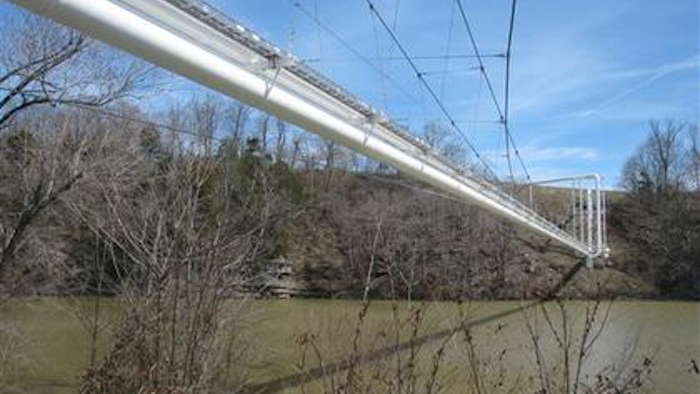 LITTLE ROCK, Ark. (AP) — A 2-mile section of the Arkansas River is closed following the rupture of a pipeline that released nearly 4 million cubic feet of natural gas.
U.S. Coast Guard spokesman Jonathan Lally said Wednesday that the river near Little Rock will remain closed indefinitely until Spectra Energy Corp. crews identify and repair the leak. Lally says no injuries have been reported and that the sheen from the fuel has mostly dissipated.
Spectra Energy Corp. spokesman Phil West tells the Arkansas Democrat-Gazette that 3.9 million cubic feet of gas escaped Sunday or Monday from a backup line that crosses the swollen river. He says that line was closed before the rupture occurred and what escaped was leftover gas inside.
West says it's unclear what caused the leak.