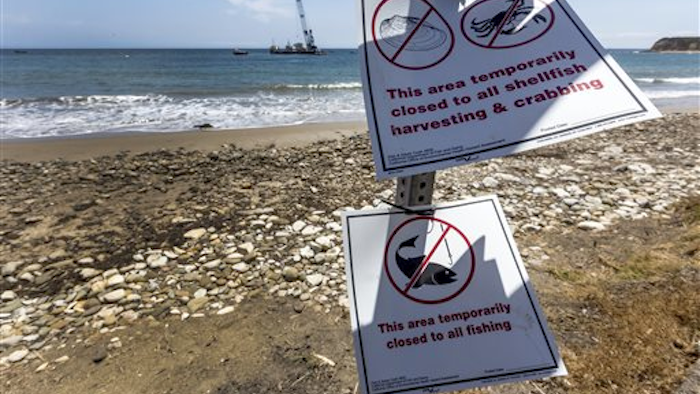 GOLETA, Calif. (AP) — A popular Central California beach closed last month after a crude oil spill near Santa Barbara will reopen next week, state officials said Thursday.
El Capitan State Beach is about 3 miles east of the site where a pipeline ruptured May 19, releasing up to 101,000 gallons of oil. About 21,000 gallons flowed into the Pacific Ocean, creating a 9-mile slick on the water.
El Capitan State Beach will be reopen its gates on June 26, the California Department of Parks and Recreation said.
Refugio State Beach, which is adjacent to the pipeline break, will remain closed until at least July 9, officials said.
Operator Plains All American Pipeline has declined to discuss the cause of the break while it's being investigated by federal regulators. Preliminary information suggests that corrosion played a role.
Nearly 300 dead birds and marine mammals have been recovered in the area.
Meanwhile, the company on Thursday completed flushing the idled pipeline. That should allow for a more precise calculation of how much oil escaped from the breach in the pipe.