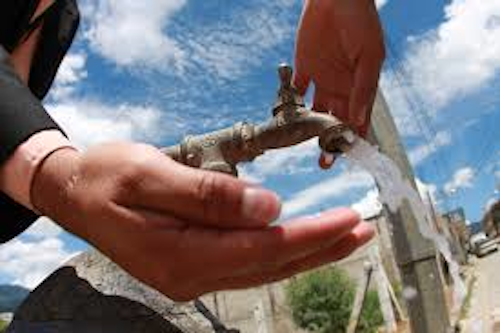 SALT LAKE CITY (AP) — Oil refineries, golf courses and the University of Utah were the biggest water consumers in Salt Lake City last year, utility records show.
Conservation advocates said the figures show that business and community leaders are being hypocritical in asking residents to use less water while they go through millions of gallons of water. Entities that use that much water should foot a larger portion of the cost to build and maintain the infrastructure needed, said Zach Frankel, executive director of the Utah Rivers Council.
But Salt Lake City utility officials and university officials say they implemented conservation measures years ago that have helped to decrease water use over time. Overall water consumption has decreased by 20 percent since 2000, said Laura Briefer, deputy director of the Salt Lake City Department of Public Utilities.
Three of the six meters that used the most water in 2014 belonged to the oil refinery Tesoro, the Salt Lake Tribune reported (http://bit.ly/1JiLneD ). Those three meters consumed 562 million gallons of water.
Tesoro uses the water for cooling, steam generation and other production purposes at the refinery, company spokeswoman Tina Barbee said in an email. Barbee said water is treated at the plant before being sent to a public treatment facility, following all local, state and federal standards.
The University of Utah had six meters in the top 20, which used 481 million gallons of water.
University spokeswoman Maria O'Mara said the school's water usage is directly related to how large the campus is and how many people study and work there, and visit on-campus hospitals.
"The university's population swells to the size of a South Jordan or a Layton every day," O'Mara said.
The university has installed low-flow irrigation systems, limited water use at new buildings and replaced grass in some areas with xeriscaping, University sustainability manager Stephanie Dolmat-Connell said. The university is exploring ways to lower water use at faucets, labs and in sprinkler systems.
Golf courses combined to use 333 million gallons of water. Mountain Dell Golf Course tops that list, consuming 97 million gallons. The Airport Golf Course was next on the list, using 88 million gallons.
Golf courses require huge amounts of water, but city officials have been working with them to set limits on water usage, said Laura Briefer, deputy director of the Salt Lake City Department of Public Utilities.
The city did not provide names of the top residential water users as they've done in the past, saying past disclosures have resulted in those people being harassed. The city only released ZIP codes for the top residential water consumers.
The top user is a homeowner in the Avenues neighborhood in Salt Lake City who used 3.7 million gallons of water in 2014.