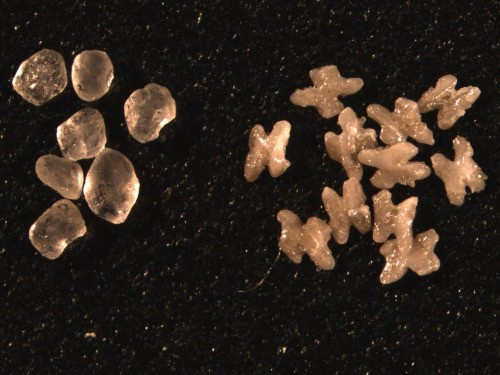 Critics of hydraulic fracturing tend to focus on the environmental challenges posed by crude oil and natural gas and the chemicals used to extract them. But the fracking process also utilizes a specific form of sand, which helps crack shale rock and allow the crude to flow out.

Not only does the use of sand require massive trucking and infrastructure operations, but the mining of the sand itself became an environmental issue in the Upper Midwest, where it's most prevalent.

Officials from General Electric and Norwegian energy company Statoil launched an open innovation challenge earlier this year in hopes to resolving the fracking industry's sand requirements.

Last month, five companies were recognized for their innovations with a $25,000 initial cash prize; they will also be able to receive additional funding from a pool of $375,000 to move toward development or commercialization.

"It is exciting and gratifying to note the quality and quantity of responses, and that many were from industries not related to energy," said GE Oil and Gas Chief Technology Officer Eric Gebhardt.

GE particularly pointed to Bioastra Technologies, a Montreal company that focuses on next-generation medical technologies. The company was one of the five selected by GE and Statoil after submitting plans for a composite material that expands dramatically in liquid.

"We are working on things such as injectable implants that respond to external stimuli like temperature, and change from liquid to solid in the body," said Bioastra founder Sumitra Rajagopalan. "But to be honest, the material doesn't care whether you put it inside the body or inside an oil well."

Fellow Canadian company Biopolynet won for a fluid additive that enables sand to better adhere to rocks, while University of North Dakota researchers were recognized for a ceramic material made from widely available local ore.

Two American companies — South Carolina-based Hoowaki and Florida's Semplastics — also won for their unique ceramic materials.

GE and Statoil next hope to resolve the other third of the fracking equation after chemicals and sand. An open challenge regarding water use in fracking wraps up in late September.