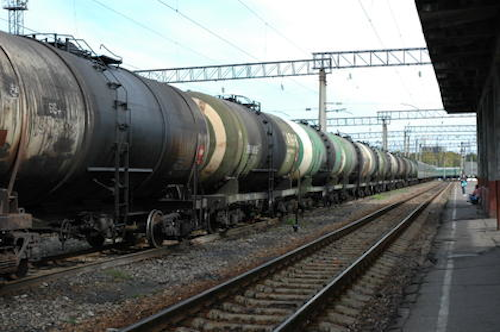 OLYMPIA, Wash. (AP) — The state House on Tuesday passed its version of a bill to impose new safety regulations on the increasing amount of oil that is shipped through Washington by rail, boat and pipeline.
A modified version of a bill that cleared the Senate in March passed the House with a 58-40 bipartisan vote.
The Senate version extended a barrel tax to fund oil cleanups. In that version, the barrel tax is applied to all oil that enters Washington by train but exempts oil that travels by pipelines.
It would create a requirement for the Department of Ecology to review oil spill response plans; establish a grant program for local emergency response; and convene a panel to consider whether oil ships on the Columbia River and in Grays Harbor need tug escorts.
The version passed by the House expands the barrel tax to include pipeline oil shipments and requires railroads and other shippers to show they can pay to clean up spills.
"This bill represents an excellent compromise," said Rep. Jessyn Farrell, D-Seattle, its lead sponsor, "between protecting our natural environment, protecting the safety of our communities, protecting proprietary information and making sure that we are able to pay for the programs that we are putting forth."
After House Republicans lost an attempt to exempt pipeline oil from the barrel tax, members of their caucus withdrew more than half of the 20 amendments that were initially proposed.
The bill now moves back to the Senate, which could concur with the House version, make revisions and send it back to the House, or ask to send it to a conference committee.
Rep. Matt Shea, R-Spokane Valley, voted against the House bill. He said it would get the state hauled into court, and he criticized the measure for increasing the per barrel tax on every shipment by 4 to 8 cents — more, he said, than the oil spill cleanup fund requires.
"There's a whole lot of tax," Shea said. "I have to ask the question: where is that going to go?"