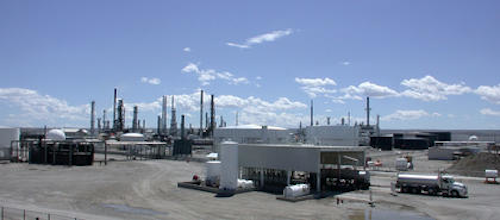 WASHINGTON (AP) — A decline in refining oil caused U.S. factory output to slip in May, overshadowing solid gains by automakers.
The Federal Reserve says that manufacturing output declined 0.2 percent last month, as productivity has basically been flat since January. Manufacturing has been hurt the stronger dollar, higher oil prices reducing equipment orders and activity at refiners, and previously by cold winter weather.
Overall industrial production — which also includes utilities and mining — fell 0.2 percent in May. Mining activity that covers oil and natural gas drilling tumbled for the fifth straight month, while output at utilities increased slightly.
The refining of fossil fuels and manufacturing of chemicals dropped last month, as did the food, beverage and tobacco sector. But in a sign of consumer strength, auto production rose 1.7 percent.