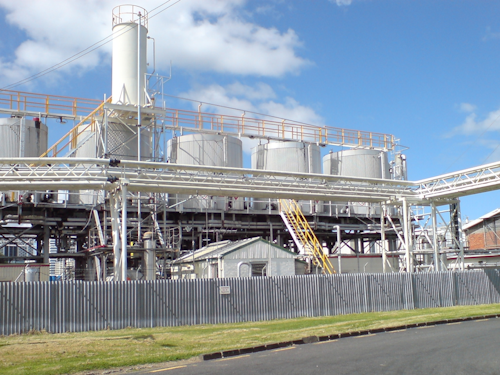 Security experts said the chemical industry should take another look at its safety risks in light of a recent attempted attack on a French gas plant.

Last Friday, a delivery driver beheaded his boss and set off an explosion at the Lyon plant owned by Air Products of Allentown, Pennsylvania.

Two others were injured when the driver's truck collided with gas canisters, an attack that occurred on the same day as terrorist attacks in Tunisia and Kuwait.

Air Products officials said the company was "deeply saddened by the loss of life" in Lyon and said it would increase security at all of its facilities worldwide as a precautionary measure.

Experts, however, told the Royal Society of Chemistry's Chemistry World that the attack should be a wake-up call to the industry as a whole.

"Better security is a good thing, but the really important thing is inherently safer chemicals," said former U.S. National Security Council staffer David Halperin.

Chemical safety consultant Paul Orum added that, "It's time for the industry to take seriously the need to reduce both the attractiveness of facilities as terrorist targets and the potential consequences of successful attacks."

A report earlier this year said most chemical facilities in the U.S. had not yet conformed to federal safety standards established following the Sept. 11, 2001 terrorist attacks.