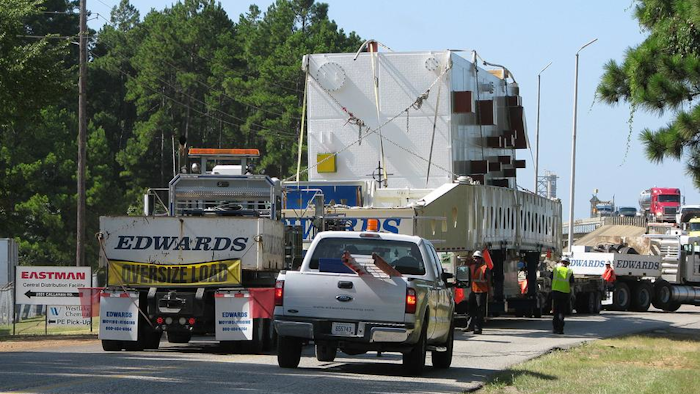 LONGVIEW, Texas (AP) — The biggest shipment ever received at the Port of Caddo-Bossier in Louisiana has reached its destination — a chemical plant in East Texas.
An official with Eastman Chemical Company says the 303-ton piece of equipment arrived Thursday afternoon in Longview.
The so-called "cold box" was trucked from Shreveport in a journey that began last Friday. Spokeswoman Kristin Parker says a cold box is a collection of heat exchangers inside an insulated box.
The unit was made in Asia and hauled by barge from the Port of New Orleans to Shreveport, via the Mississippi River and the Red River.
Parker says a second shipment is expected to arrive next week.
Eastman is based in Kingsport, Tennessee.