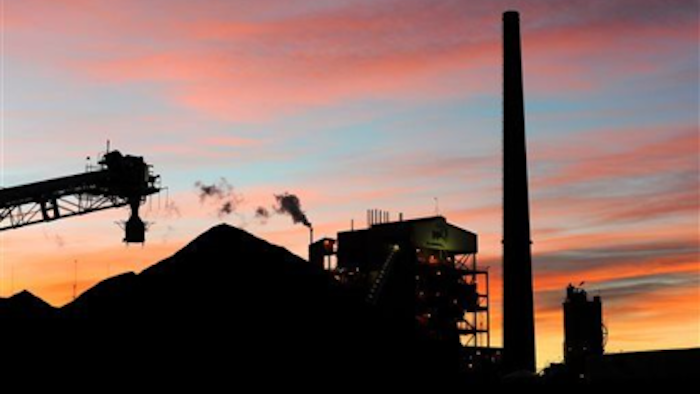 (AP) — Federal regulators will consider requiring additional pollution controls at two of Utah's oldest coal-fired power plants to cut down haze that environmentalist groups and the National Park Service say contributes to murky air at nearby national parks in southern Utah. The Environmental Protection Agency issued a voluminous document late Wednesday detailing two different proposals to address regional haze and asking for feedback over the next two months to help the agency make a decision.
The first option would be to require new equipment to cut down on nitrogen oxide emissions at Rocky Mountain Power's Hunter and Huntington power plants in Emery County, Utah. Environmental and clean air groups support this option.
The second option would be to accept the state's proposal that relies on existing measures already in place that officials say are already working to address the problem. This plan also gives credit to the recent closure of another Rocky Mountain Power coal plant that has reduced pollutants in the area.
Rocky Mountain Power is backing this second proposal. It would cost an estimated $700 million to implement the new controls, and that won't improve regional haze, company spokesman Paul Murphy said. Those costs would be passed on to customers, he said. "It would be a waste of money because they wouldn't actually do much to reduce regional haze," Murphy said.
But a coalition of Utah environmental groups says the proposed measures simply follow what has been installed at 250 other power plants around the country, and they would significantly cut down on haze that sometimes blankets Arches and Canyonlands national parks. The parks are roughly 80 miles southeast of the coal plants.
"We're super pleased that they're going to consider this alternative," said Matt Pacenza, executive director of the environmental group Heal Utah. "This would go a long way to protecting our beautiful vistas and our families." The National Park Service sent a letter in April urging the EPA to "take strong action and remedy air quality" by requiring pollutant reductions at the coal plants.
"The scenic views that characterize these parks are degraded on many days by industrial haze that impairs visibility and dulls sensational colors and contrasts," wrote Tammy Whittington of the Park Service. "Under the worst of conditions, anthropogenic haze can render the inspirational landscapes of our national parks and their encompassing view sheds to be colorless and bland."
The EPA's announcement that it will study the two options is the latest development in a heated, multiyear battle that has included lawsuits from both sides. The EPA will hold a public hearing in Salt Lake City about the proposals January 26, agency spokesman Richard Mylott said. The agency takes the evaluation of regional haze seriously and will make sure it's final decision based on a "thorough assessment of technical information and comments," he said in a statement.
The Utah Division of Air Quality is reviewing the proposals and will submit official comments during the 60-day window, agency spokeswoman Donna Kemp Spangler said.