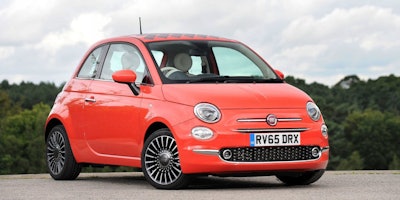 The Italian transportation ministry says its tests show that Fiat 500X cars meet emissions rules, despite German contentions that the cars contain so-called defeat devices meant to cheat emissions tests.
A ministry statement Monday says it carried out the necessary checks and sent a detailed report to Germany indicating the model "meets the existing regulations" on emissions testing.
The ministry says no illegal defeat device system turned up in the testing.
Germany's transport minister has insisted that according to German experts Fiat used the devices.
Italian Transport Minister Graziano Delrio says "we have nothing to hide" and "you don't give orders to a sovereign country like Italy."
Italy says its test results were given to Germany and to the European Commission in November, and it is awaiting a follow-up.