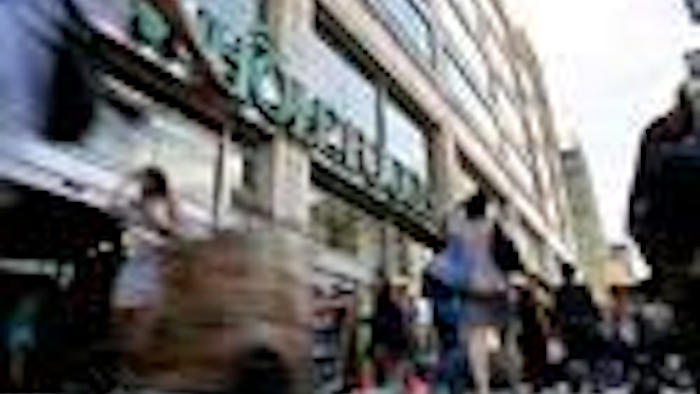 NEW YORK (AP) — Whole Foods, which has been run by two CEOs for six years, said Wednesday that it is dropping one of them as it also reports that a key sales measure fell for the fifth straight quarter.
Co-founder John Mackey will become the sole CEO at the end of the year. The other co-CEO, Walter Robb, will remain on Whole Foods' board and be a senior adviser to the company.
The natural foods grocer said sales fell 2.6 percent at established stores in the fiscal fourth quarter, worse than the 2 percent drop analysts expected, according to FactSet.
Whole Foods has been hurt by increasing competition from supermarkets and even big-box retailers that have been selling organic foods and products. This year, it opened its first lower-priced 365 by Whole Foods Market store.
Shares of Austin, Texas-based Whole Foods Market Inc. rose more than 4 percent to $29.75 after the market closed Wednesday.
The company also reported net income of $88 million, or 28 cents per share, in the quarter, betting the 24 cents per share analysts expected, according to Zacks Investment Research.
It posted revenue of revenue of $3.5 billion in the period, which did not meet Street forecasts of $3.51 billion, according to Zacks.