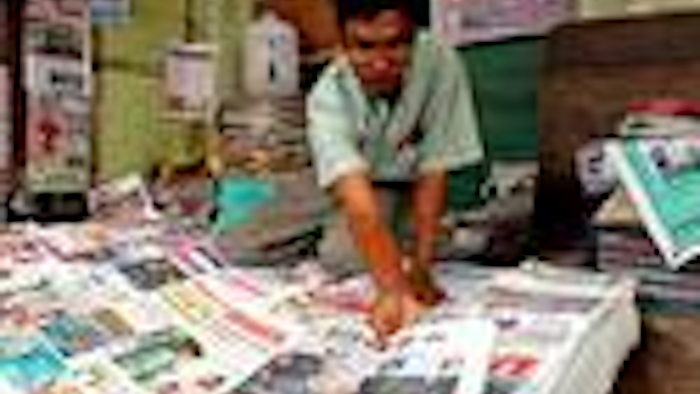 U.S. economic trade sanctions on the once-isolated Southeast Asian nation of Myanmar are being eased to support the country's transition toward democracy and a market economy.
President Barack Obama announced the plan to lift remaining sanctions and restore trade benefits after meeting at the White House with Aung San Suu Kyi, a former political prisoner who is now Myanmar's foreign minister and de facto leader.
Here is a look at some details and implications of the plan to lift most sanctions:
___
WHAT SANCTIONS ARE BEING LIFTED
The U.S. eased broad sanctions since Myanmar began political reforms five years ago, but kept in place targeted restrictions on military-owned companies and officials and associates of the former ruling junta. The White House also notified Congress it will reinstate trade benefits to Myanmar that the U.S. provides to least developed countries. They were suspended in 1989, a year after the bloody crackdown on democracy protesters by the military.
___
HOW LIFTING SANCTIONS HELPS
U.S. companies and banks have remained leery of involvement in one of Asia's last untapped markets. By ending most of the remaining sanctions Obama has cleared the way for them to invest and trade more freely with Myanmar's fast-growing economy, and for companies there to do business with the U.S. The restoration of Generalized System of Preferences trade privileges, such as lower import tariffs, will open the way for more exports from Myanmar of garments and textiles, core products of its nascent manufacturing sector.
___
WHAT WILL HAPPEN
For two decades, U.S. presidents have renewed an executive order declaring a "national emergency" with respect to Myanmar annually. Obama must issue a new executive order to end the emergency. U.S. officials said 111 Myanmar individuals and companies will be dropped from a Treasury blacklist and restrictions will be lifted on new investment with military and on imports of rubies and jade.
___
REMAINING RESTRICTIONS
Penalties meant to block the drug trade and bar military trade with North Korea via Myanmar would still apply. A visa ban will still bar some former and current members of the military from traveling to the U.S.
___
CONCERNS
Human rights groups favor keeping sanctions due to military abuses in ethnic minority regions. A top concern is for Rohingya Muslims, who remain displaced by sectarian violence and are denied citizenship. The military elite, U.S.-sanctioned drug lords and crony companies have huge stakes in the economy, especially in the jade trade, which is worth nearly half Myanmar's economic output.
___
WHAT'S AT STAKE
For ordinary Burmese, better job opportunities thanks to increasing investment and trade with the U.S., and access to more, better quality imported products. For the U.S., wider access to a resource-rich economy of 54 million people whose annual growth is estimated to average over 8 percent for the rest of this decade. Removing barriers to trade and investment also will give U.S. business more leverage vis a vis China, which has been Myanmar's chief source of foreign investment for years.
___
Online:
Treasury Department: www.treasury.gov/resource-center/sanctions/Programs/pages/burma.aspx