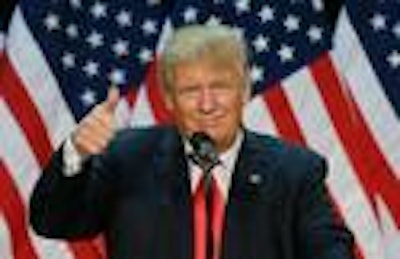 WASHINGTON (AP) — Personal financial documents that Donald Trump filed with the Federal Election Commission are now public.
The presumptive Republican presidential nominee has said the 104-page filing shows growing wealth and plenty of cash to finance his campaign.
The filing describes Trump's assets and revenues within broad categories, along with his official roles with hundreds of corporate shell companies, including ones that operate his golf courses, restaurants, wineries and Florida estate.
According to Trump, revenue at his businesses grew by $190 million over the past 17 months, and he had $557 million in earned income.