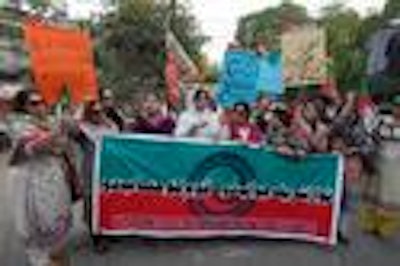 ISLAMABAD (AP) — Pakistan's prime minister defended his financial record Monday, denying that he used any Pakistani funds to buy property in London or establish a steel mill in Saudi Arabia.
Nawaz Sharif's speech came against the backdrop of the Panama papers, leaked financial documents indicating that his children hold offshore assets worth millions of dollars.
Speaking to parliament after he faced mounting pressure from the opposition to clarify his financial situation, Sharif denied any wrongdoing.
Sharif said his father built up the family business before the premier entered politics and established a steel mill abroad while he was in exile. The Jeddah steel mill was then sold in 2005 for $17 million, and the proceeds were used to buy the apartments in London, Sharif said.
He also presented details of his and his family's tax affairs.
Yet shortly after Sharif's speech concluded, leader of the opposition Syed Khursheed Shah accused him of dodging questions and led a walk-out in protest. The opposition had wanted more details on Sharif's finances, included the money trail leading to his overseas properties.
Sharif said a committee comprising government and opposition lawmakers should be formed to prepare for a judicial probe into all those mentioned in the Panama papers — a trove of leaked documents from Panama-based law firm Mossack Fonseca — including members of his family. He has already written to the country's chief justice to create this probe, and to look into corruption and tax evasion by politicians and others.
The opposition argued that it wants the judicial probe to be confined to the Panama papers and to largely focus on Sharif's family. The leaked papers have also named other Pakistani politicians and businessmen alleged to have substantial undeclared overseas assets.