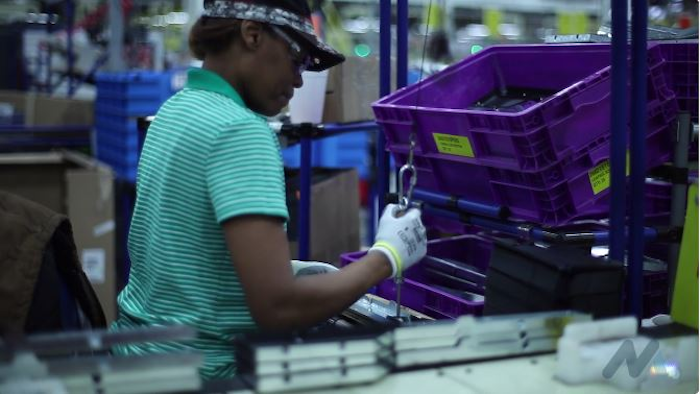 In honor of National Manufacturing Day, factories around the country are opening their doors, directing tours, holding seminars and conducting demonstrations — all for the love of American manufacturing. 
Making America Strong! Thank you to all the #makers in America #MFGDay15 pic.twitter.com/Xgh8Q4EiF5

— Jennifer McNelly (@Jmcnellynam) October 2, 2015
In October last year, President Barack Obama declared it a national observance — held on the first Friday of the month — "because the next revolution in manufacturing should be an American revolution." He noted that 1,400 businesses would be involved in the 2014 events, and 2015 has even more on the schedule.
So far, a total of 2,214 events are scheduled nationwide and take place throughout the year. But the action rightfully ramps up Friday, Oct. 2, and the surrounding days.
Thousands of #manufacturing jobs are open. Attend a #MFGDay15 event TODAY to find out more http://t.co/IrQ7xKIdI3 pic.twitter.com/XgXUj2UC5C

— NIST MEP (@NIST_MEP) October 2, 2015
Out of the thousands of events, mainly targeting the next generation of STEM students, here are a few standouts.
What does #manufacturing mean to America? #MFGDay15 #WeAreMFG https://t.co/61vsO3DlKh

— Nat Assoc of Mfg (@ShopFloorNAM) October 2, 2015
To find more Manufacturing Day events, click here.
What are you doing to celebrate National Manufacturing Day? Comment below or tweet @MNetKatie.