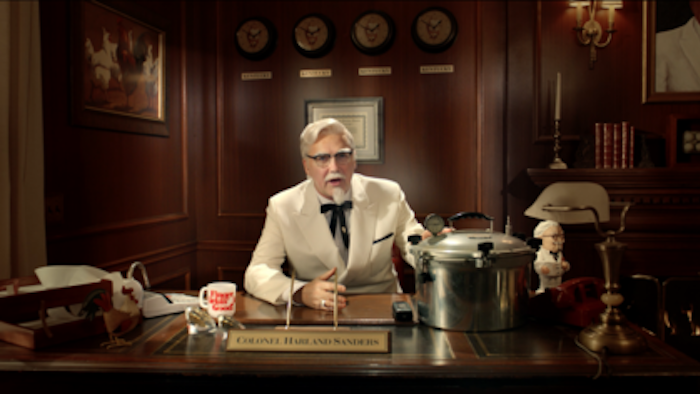 KFC, which earlier this year revived its late founder for TV and web ads, will add yet another promotion to Colonel Sanders' repertoire.

Yum! Brands, the owner of the fried chicken chain, originally cast former Saturday Night Live cast member Darrell Hammond as Sanders, who died in 1980.

Earlier this month, KFC replaced Hammond with fellow SNL veteran Norm MacDonald. In addition to new TV ads, MacDonald will also appear as the colonel in a series of online ads dubbed "Fryerside Chats."

The bit — a nod to President Franklin Roosevelt's Depression-era "Fireside Chats" — will feature the comedian discussing items such as kale and the National Football League.

KFC's sales remain relatively healthy in an increasingly difficult market for fast food chains, but the longtime fast food chicken leader is attempting to overtake Chick-fil-A, which assumed the top spot in 2012.