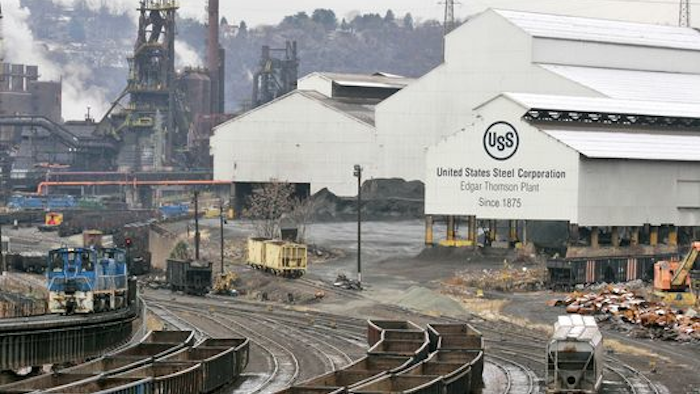 United States Steel Corp. announced Wednesday it would temporarily idle a plant near St. Louis and issue layoff notices to its 2,080 workers.

The Pittsburgh-based company said the temporary shuttering of the Granite City, Illinois, plant stemmed from consolidation of its North American Flat-Rolled operation, which supplies U.S. Steel's tube and pipe manufacturing plant in Texas.

Low crude oil prices and subsequent cutbacks by energy companies — which account for much of the demand for manufactured tubing and piping — hit the steel industry particularly hard early this year. U.S. Steel also announced more than 750 layoffs in January due to the closing of two pipe and tube manufacturing plants.

"The consolidation is a result of challenging market conditions that reflect the cyclical nature of the industry," the company said in a statement. "Global influences in the market like reduced steel prices, unfair trade, imports and fluctuating oil prices, continue to have an impact on the business."

The announcement follow the permanent closure of the coke plant at the Granite City complex, where 176 workers converted coal into coke, which is used to produce steel from iron ore.

Other company steelmaking operations in Alabama, Indiana, Michigan and Pennsylvania will continue.

An official with the United Steelworkers union said he hasn't seen any indication that the closing of the Granite City plant would become permanent, and that he's hopeful recent capital investment in the facility bodes well for its long-term prospects.

The layoffs will take effect in late May unless market conditions improve.