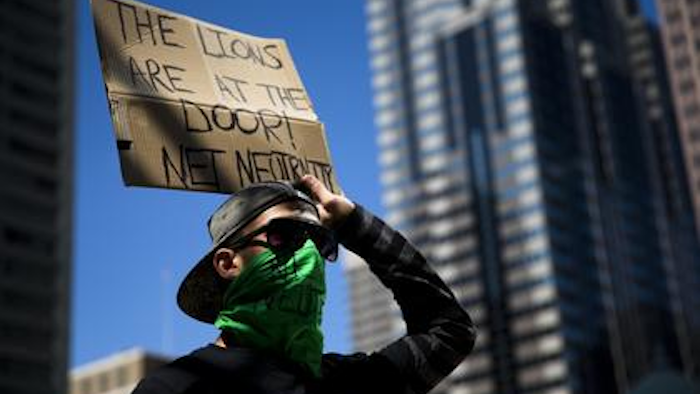 This month was marked by more never-ending winter storms and tremendous political activity relevant to the manufacturing industry.
3. Union News
My fellow Wisconsinites took notice this Wednesday when Wisconsin's state Senate passed "right-to-work" legislation and pushed the state toward prohibiting membership in a union as a condition of employment.
Earlier this month, Congress announced plans "to repeal a National Labor Relations Board rule that revised procedures covering union representation elections."
We also heard a lot this month from the UAW, the USW and the West Coast ports.
2. Keystone Veto
The tumultuous Keystone XL oil pipeline debate dominated February's headlines.
On February 11, Congress cleared the Keystone XL Pipeline bill, which was vetoed by President Obama this past Tuesday.
The Keystone conversation became more complicated this month as a crude oil-toting train derailment caused some to question the relative safety of oil pipelines.
1. FCC Vote
Just yesterday, the FCC voted to protect net neutrality.
Few were shocked by the final vote after FCC Chairman Tom Wheeler proposed to redefine broadband Internet as a telecommunications service; however, the debate is ongoing. You can join the conversation on Twitter with #NetNeutrality.
For more on how the FCC's decision could affect you, check out "Why Should Manufacturers Care About Net Neutrality?"
What political news highlight most defined your February? Comment below or tweet @MNetBridget.
ENTRIES OPEN: Establish your company as a technology leader. For 50 years, the R&D 100 Awards, widely recognized as the "Oscars of Invention," have showcased products of technological significance. Learn more.