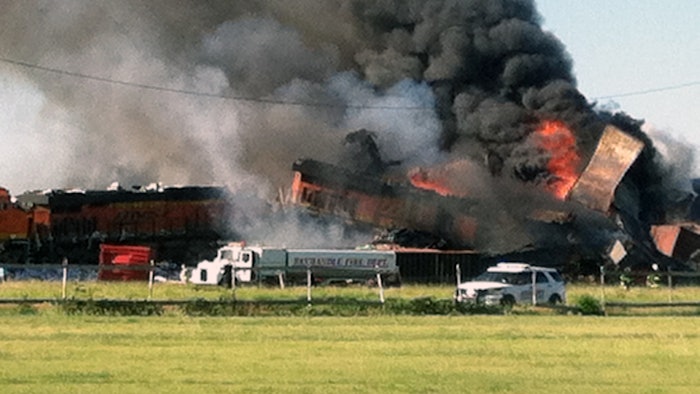 Included in IMPO's top five news stories: IKEA dressers are recalled after three children were killed and Oakland bans coal shipments due to alleged health risks. 
Take a look at last week's top stories: 
Remains Of 2 Train Workers Found In Texas; 1 Missing: The remains of two crew members who had been missing since a head-on freight train collision in the Texas Panhandle were found last week, officials said, and the third missing worker is presumed dead. The bodies were found in the wreckage of the two trains near the town of Panhandle, BNSF Railway spokesman Joe Faust said. One crew member is still missing, and a fourth jumped from one of the trains just before the impact; he is hospitalized with injuries that are not life-threatening, Faust said. The BNSF Railway freight trains were on the same track when they collided, triggering a fireball and causing containers and cars to tumble onto one another in a pileup.
IKEA Dressers Recalled After 3 Children Killed: IKEA last week announced a recall of some 29 million chests and dressers over concerns that they could tip over and endanger children. The Swedish furniture giant said that the recalled models are unstable if not properly anchored to a wall. The U.S. Consumer Product Safety Commission said the MALM chests and dressers were involved in the deaths of three children in recent years, including a 22-month-old Minnesota boy who died after the agency and IKEA announced a repair program to prevent tip-overs in 2015.
Malaysian Woman Dies After Airbag Ruptures In Accident: A Malaysian woman has died after the airbag in her Honda City vehicle ruptured in a minor collision, a safety official said last week. The incident came days after Honda Malaysia announced an additional recall of more than 145,000 vehicles to replace defective front passenger airbag inflators. Fire and rescue official Rosdi Hainan said the driver-side airbag had ruptured when he arrived at the site of the accident, and the victim was bleeding from her chest.
Feds Investigate Tesla Autopilot System After First Fatal Accident: Federal transportation authorities are investigating Tesla's semi-autonomous driving system in the wake of the first U.S. fatality involving a car operating in a self-driving mode. The Associated Press reports that the National Highway Traffic Safety Administration is looking into the design and performance of Tesla's "autopilot" feature, which automatically keeps its luxury electric vehicles within driving lanes and at safe distances from other vehicles. The NHTSA on Thursday announced that Ohio technology company founder and former Navy SEAL Joshua D. Brown was killed in early May in an accident in Florida.
Oakland Votes To Ban Coal Shipments, Citing Health Risks: The Oakland City Council voted unanimously to kill a plan to use a proposed marine terminal to transport Utah coal to Asia, calling such shipments public health and safety hazards. Backers argued the project would bring needed jobs to an impoverished part of town. Last week's vote — which prompted environmental activists still in council chambers after four hours to break into applause — approved an ordinance that bans the transport, handling and storage of coal and petroleum coke at bulk material facilities or terminals in Oakland.