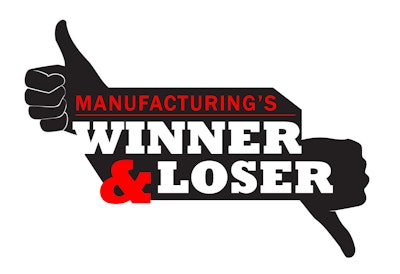 This week's winner is taking a big step in production that will create 4,500 jobs; this week's loser is shedding 85,000 jobs as the industry weakens.
Winner
Secretive electric car company Faraday Future is taking on Tesla Motors with the announcement this week that it is planning a $1 billion plant near Las Vegas — not far from Tesla's widely talked about Gigafactory in Reno.
Faraday Future says the plant will create 4,500 jobs and plans to begin manufacturing in 2017. The company promises a longer electric range than Tesla and has gained attention for its mysterious behavior as well as the recruitment of people from BMW, General Motors and even Tesla.
The automaker is one of several surfacing over the past few months that hope to compete with EV powerhouse Tesla, including Porsche, Audi and even tech giant Apple, among others. It appears as though the electric car industry is headed for some serious growth in the next few years.
Loser
London-based mining company Anglo American announced this week it will shed 85,000 jobs — about 63 percent of its workforce — because of their struggle to cope with falling commodity prices. The company's global business is going to be streamlined from about 55 mines down to 20.
This move exemplifies the struggle of the mining industry worldwide as demand for raw materials is dropping. China, accounting for nearly 40 to 50 percent of the global commodity demand, is facing a slowing economic growth.
The company intends to reduce its assets by 60 percent, consolidating its six businesses to three, but some analysts are skeptical of whether or not the move will be enough to keep the company alive.
"It's underwhelming as a package," Kieron Hodgson, mining analyst at Panmure Gordon & Co., said. "The business needs to reappraise itself in a manner that gives it a future."