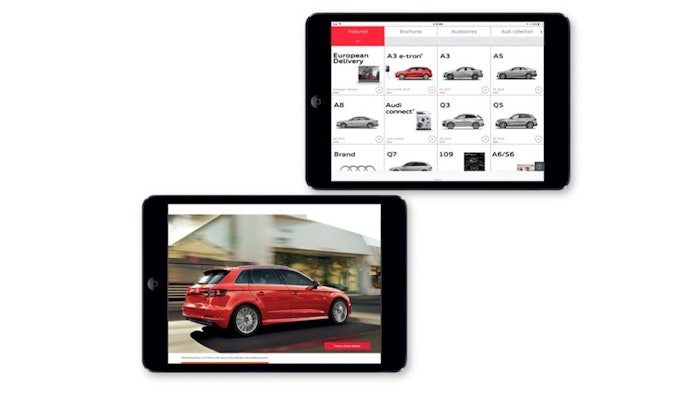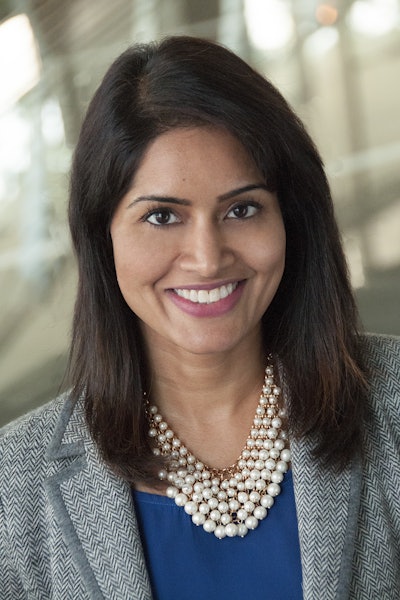 Competition has never been higher for the manufacturing industry. Customers want products faster, distribution needs to be more reliable and customer service has to be first-class.
Manufacturers feel the pressure to accelerate and optimize every single aspect of the manufacturing process and today's customers expect immediate and intuitive connection with their products. Automatic updates and notifications, push-button access to customer support, digital user guides and seamless integration across platforms are all opportunities for manufacturing companies to connect people and products.
The manufacturing industry can respond to these expectations affecting their field by harnessing existing content and team intelligence and marrying it with the power of digital.
Workforce Capabilities
Workforce capability is one of the top three concerns of corporations that compete globally for talent. Yet, only 15 percent of companies feel they are "ready" to address this need. Dynamic employee training programs are one of the top needs that can be addressed by creating a robust app that integrates education, exposure, formal and informal training.
Let's look at private security and home automation company Vivint as an example. When Vivint wanted to expedite training for its field installers, it turned to an internally produced app. The result was decreased training time from nine and twelve week periods down to seven weeks. Feedback and utilization have informed a strategy to decrease training time further — down to five weeks.
Employees are in the field and successfully doing their job in a fraction of the time it took before introducing the app system. Faster training means the company benefits — Vivint has been experiencing top-line growth and embracing digital solutions helps keep them at the top.
Continuous education, integrated training strategies, and ongoing performance support can all be supported within an app.
Engage and Sell
Apps are a powerful marketing tool to raise brand awareness and increase sales. In a recent Accenture study, 81 percent of business leaders surveyed stated that apps are integral to their organization and 85 percent believe that they will be a dominant interface of the future.
Manufacturing companies can leverage apps to connect with potential buyers and stay connected after a purchase has been made. Take Audi, for example. The internationally renowned car company utilizes its app as a deep engagement tool that moves potential buyers closer to purchase through an interactive journey.
Controlling the app in-house has allowed Audi to consolidate 15 model-specific brochures into an enjoyable app interface. Audi's app users spend an average of eight minutes in the app per visit with overall unique user visits around 41 minutes.  This kind of repeat access to potential buyers provides a powerful competitive edge — one that will make an impression far beyond any static messaging source.
Harness Connectivity
According to studies by Deloitte and McKinsey Global Institute, productivity improves by up to 25 percent when employees are connected and engaged. Increased employee engagement, immediate reporting from field locations, alerts for service needs and more can all be sent through an app downloaded onto a connected device.  
An app used internally, customized to the company, can give unprecedented and immediate access to the most up to date information, statistics and reports, whether users are on-site or in the field.
On a device, employees receive notifications from beacons embedded in equipment and sensors notify team members of maintenance and service status. Utilizing cameras can relay information to tech teams more accurately than written reports, speeding up service and maintenance processes — all through an app. Increased productivity is possible through digital.
Supplier Partnerships
Authorized partners are a big part of manufacturers success. They need as much information as internal teams when it comes to product changes, updates, even shipping and delivery status. All communication and purchase transactions can be set up easily through an app.
Manufacturers who put an app in the hands of an authorized partner solidify the business partnership while connecting and empowering. Through push button contact with sales or service departments, an authorized dealer has the access they want for the products they sell and maintain. An app can make it possible to order parts and receive shipping information in a snap, grant access to up-to-date user guides, sales templates, and be used to help a partner schedule promotions.
Customer Connectivity
Customers expect easy access and seamless connection to their brands. Providing customers with app access opens the door to staying connected — the more a customer uses an app, the stronger their connection to a company.
After initial download, it's essential that companies keep users engaged. Sixty-five percent of users who opt in to notifications return to an app within the first month. That is compared to 19 percent who don't. When a customer is using an app, the company benefits.  
Connectivity is key to excel in manufacturing - and that includes connections to employees, connections to partners and connections to customers. An app can be the answer to the productivity and efficiency needs a manufacturing company has, and an app can take the customer experience from basic transactions to deep brand loyalty.  
Lahary Ravuri is group manager of product marketing for Adobe Experience Manager Mobile.