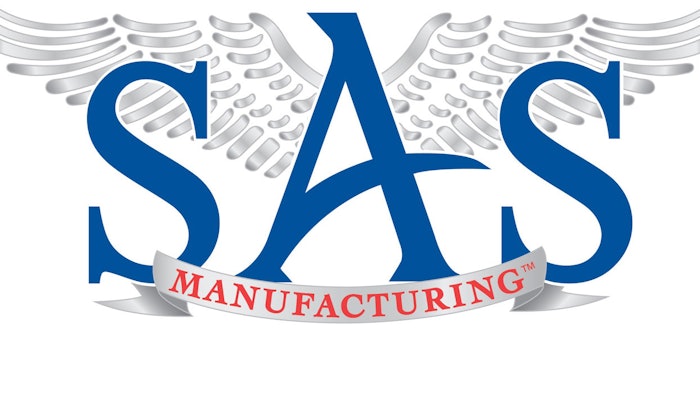 BOULDER, CO — SAS Manufacturing LLC today unveiled a state-of-the-art precision manufacturing facility in Englewood, Colorado, to serve aerospace and a variety of industries worldwide. Equipped with advanced 3D printers and automated milling machines, the facility will soon offer clients a 24/7 online platform to view the status of manufacturing projects in real time.
"Advanced manufacturing in the 21st Century requires integrating the latest automated equipment into a production process that is open and transparent to the client," said Heather Bulk, President and CEO of SAS Manufacturing. "Our platform interface will give clients instant access to job status, material tracing and supplier certification data at every step of the process."
SAS Manufacturing purchased the existing Englewood facility in 2015 and immediately began upgrading the equipment and processes to meet the rigorous standards of clients in aerospace and aviation as well as energy, defense and U.S. government. In less than a year, the facility received AS9100 and ISO9000 certifications for strict quality management procedures.
In August 2016, SAS Manufacturing will take delivery of a monoBLOCK 5-axis milling machine from DMG MORI, one of the most precise computerized numerical control (CNC) metal fabrication devices in the world. Subtractive metal milling remains an essential manufacturing process in aerospace and other sectors where source material traceability is critical.
The Englewood facility also operates 3D printers for additive manufacturing with alloys, high-strength plastics and composites. By late summer, SAS Manufacturing will be able to handle projects related to:
Rapid Prototyping & 3D Printing,
Design & Precision Machining, and
Assembly & Component Testing.
SAS Manufacturing is a wholly owned subsidiary of Special Aerospace Services LLC (SAS), a tactical engineering firm based in Boulder, Colo. The integrated workflow between the two companies streamlines the manufacturing process, providing clients faster prototype development and more cost-effective production.
"The SAS team can take a client's concept from design and prototyping to testing and production in a few weeks," said Bulk. "That same process used to take months with a third-party manufacturing shop involved."
SAS Manufacturing, a Colorado-based precision manufacturing company, specializes in design, precision machining, prototyping, 3D printing, and additive manufacturing, and services the Aerospace, Defense, and Commercial Industries.