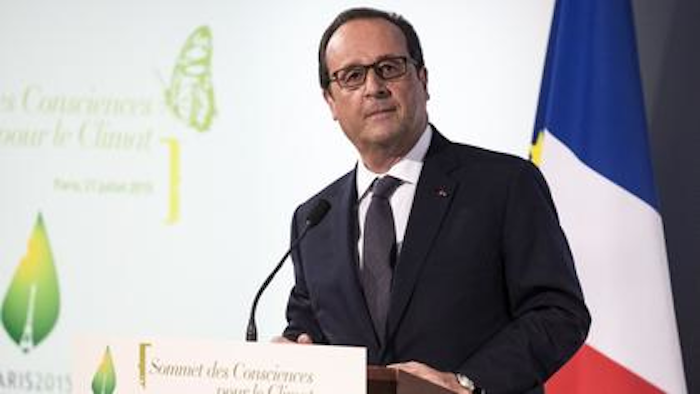 The French government says it will close the nation's oldest nuclear plant no later than 2018 as part of a plan to reduce dependency on nuclear power.
Government spokesman Stephane Le Foll said Wednesday the government will issue a decree that will start process of closing the nuclear plant of Fessenheim, in east of France, at the beginning of 2016. At that point, Le Foll says "the process will be irreversible."
Close to Germany's border, Fessenheim has become a symbol for anti-nuclear campaigners who say it is unsafe.
France passed a law in July to reduce the share of nuclear power to 50 percent by 2025 from the current 75 percent, which is greater than in any other nation.