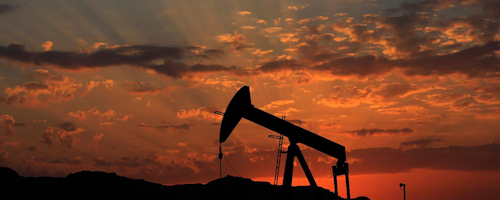 OKLAHOMA CITY (AP) — Federal economists say Oklahoma nearly entered a recession last year as depressed prices in the energy sector stifled the state.
Figures released by U.S. Bureau of Economic Analysis last week show that the state managed to eke out 0.1 percent growth in its gross domestic product from July to September — ahead of only North Dakota, West Virginia and Alaska.
The Oklahoman reports that the state's energy sector shrank by 1.5 percent in the third quarter. There were also declines in real estate and durable goods manufacturing.
Agriculture, construction and retail growth helped offset some of that reduction and put Oklahoma barely into positive territory for economic growth in the third quarter.
"You can't be any more close to zero," said Mickey Hepner, dean of the College of Business at the University of Central Oklahoma. "I've been saying that we're in a recession in Oklahoma, and that's confirmed by other data like state sales tax collections. I'm not the official arbiter of calling state recessions, but if I was, that's where we are right now."
Recessions are typically characterized by two consecutive quarters of economic growth contraction, although there's no official definition.
The third quarter performance came on the heels of a 2.4 percent decrease in Oklahoma's gross domestic product in the second quarter of 2015. Oklahoma had the worst performance of all states that quarter.
Hepner said it doesn't seem as if the state improved much at the end of 2015 or the beginning of 2016.
Energy companies surveyed at the end of 2015 all expected more reductions in capital expenditures, employment and profits.