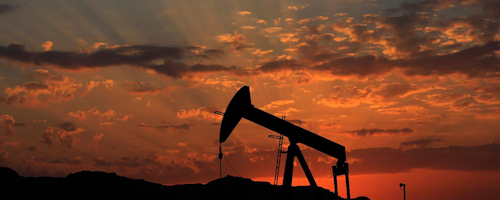 The world oil market could "drown in oversupply" this year, according to a recently released report by the International Energy Agency.
Weakening global demand from China — the world's second-largest energy consumer —  coupled with new production from Iran could create a surplus of 1.5 million barrels a day in the first half of 2016, the IEA reported. It's a situation that could pressure oil prices, which have already plummeted to below $30 a barrel.  
On the supply side, an influx of oil from Iran is expected to flood the market this year. Currently, Iran produces about 3.1 million barrels a day, but since economic sanctions have been lifted under a landmark nuclear deal with world powers, the country is aiming to boost its production by at least 500,000 barrels a day.
The report noted that while non-OPEC states are expected to decrease output in the coming year, Iran's addition to the world market will fill that gap.
While the IEA doesn't formally predict production from OPEC, decreases in output from the oil cartel in the last year have hardly put a dent in high oil inventories. The IEA reported that even though output from Saudi Arabia and Iraq slowed in December, it's still about 600,000 barrels a day more than the 31.7 million required in 2016.
Meanwhile, China's struggling economy and mild winter temperatures have contributed to slowing demand. According to the report, consumption growth will slow this year to 1.2 million barrels a day, down from 1.7 million barrels a day in 2015.
The report's findings don't bode well for the already-faltering energy industry. This month several major oil companies announced that they'd be cutting jobs as oil prices slipped again. The layoffs include 4,000 jobs at BP, 7,000 jobs at Chevron and 6,500 jobs at Shell. In 2015 alone, the American energy sector shed a whopping 95,000 jobs — up from 14,000 the year before.
Many major oil companies have also announced plans to scale back or halt new oil-related projects in 2016.
With some analysts predicting that oil prices could bottom out at $10 a barrel, American oil producers and workers are bracing for another difficult year.