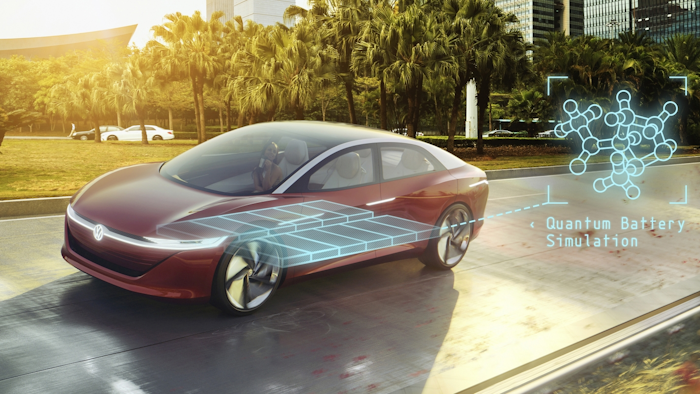 Volkswagen continues paying its dues for diesel models equipped with software for cheating emissions tests. Meanwhile, researchers from Volkswagen in collaboration with Google and quantum computing company D-Wave are working on building better batteries for electric vehicles. 
They're trying to create a framework in which to simulate batteries optimized for various specialities, like power density or weight reduction. The quantum computer comes in handy because it can simulate the chemistry that goes on inside the batteries, without having to do the more time-consuming work of experimentation. Their end goal is to present a "configurable chemical blueprint" that can accelerate battery design. 
The molecules simulated include lithium-hydrogen, carbon chains, and additional complex chemical compounds. 
"We are working hard to develop the potential of quantum computers for Volkswagen," said Florian Neukart, principal scientist at Volkswagen's CODE Lab in San Francisco, in a press release. "The simulation of electrochemical materials is an important project in this context. In this field, we are performing genuine pioneering work. We are convinced that commercially available quantum computers will open up previously unimaginable opportunities. We intend to acquire the specialist knowledge we need for this purpose now." 
The findings are being presented at the CEBIT technology show, held in Hanover, Germany, on June 12-15.