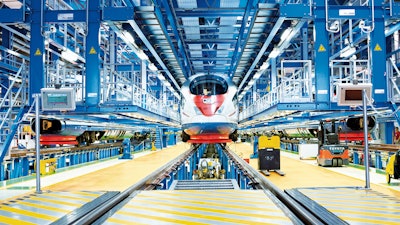 Industrial conglomerate Siemens says its net profit rose 10 percent in the July-September period from a year earlier on a healthy increase in orders, but earnings at its power and gas unit dropped sharply.
Munich-based Siemens said Thursday it earned 1.29 billion euros ($1.5 billion) in its fiscal fourth quarter, up from 1.17 billion euros in 2016. Orders climbed 16 percent to 23.66 billion euros and revenue rose 2 percent to 22.3 billion euros.
The company said industrial business's performance more than offset the 40 percent earnings decline at its power and gas unit to 303 million euros "in a highly competitive market environment."
CEO Joe Kaeser said that the company will "have to adapt capacities, even if that means painful cuts" to ensure that business's future.