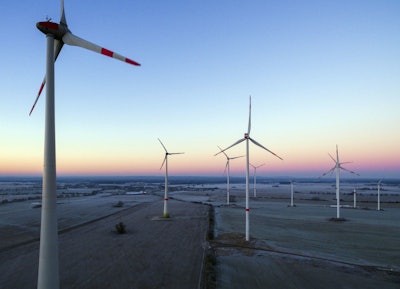 New York is pushing a major clean energy job initiative in the wake of President Donald Trump's decision to withdraw from an international pact to reduce greenhouse gas emissions.
Gov. Andrew Cuomo on Friday announced $1.5 billion for renewable energy projects such as wind, solar arrays, hydro and fuel cell to advance a state goal of achieving 50 percent of electricity from renewables by 2030.
Democrat Cuomo says the investment will produce 40,000 clean energy jobs by 2020.
The announcement follows Trump's Thursday decision to pull out of the Paris climate agreement to reduce U.S. polluting emissions by 1.6 billion tons by 2025.
Cuomo and Democratic governors in Washington and California denounced the move and pledged to uphold the commitment.