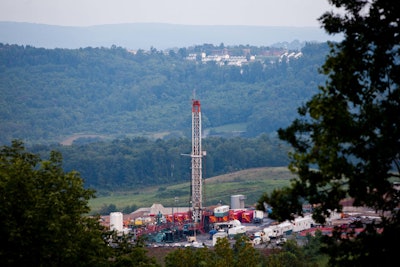 U.S. energy officials estimate that fracking accounts for a majority of the nation's crude oil output for the first time.

The Energy Information Administration said that fracking accounted for just 2 percent of overall production as recently as 2000. As of 2015, that share climbed to 51 percent.

The boom in hydraulic fracturing — which involves cracking shale rock formations with a high-pressure combination of sand, water and chemicals to access the oil or gas within — coincided with the fastest increase in production in U.S. history.

Energy companies operated an estimated 300,000 fracking wells last year and produced 4.3 million barrels per day, up from 23,000 wells and 102,000 barrels per day 15 years ago.
Fracking allowed the U.S. to lead the world in petroleum production, but the process also costs more than conventional wells.

As oil prices plummeted in late 2014 and into 2015 — in part due to higher production levels by OPEC nations seeking to protect their market share — many fracking well operators were forced to cease production.

EIA analysts last month predicted that U.S. output would decrease through the third quarter of 2016 before beginning to grow again late in the year. The International Energy Agency, meanwhile, estimated that U.S. production would decline this year and next before rebounding to a new all-time high within five years.

This month, the IEA — citing lower production among non-OPEC nations — suggested that oil prices "might have bottomed out."