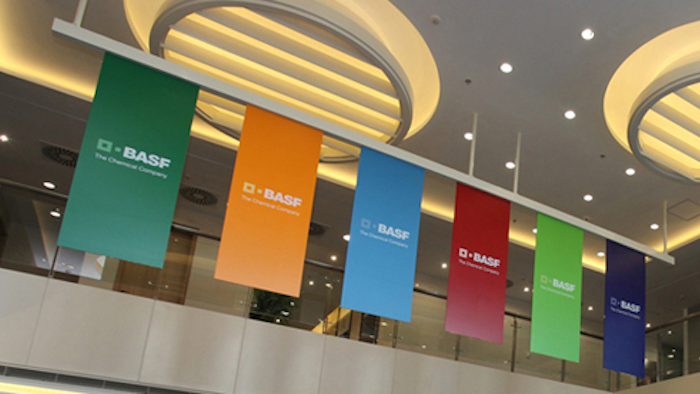 German chemical giant BASF now expects a slight decrease in its annual sales after selected earnings and sales each fell during the third quarter.

The company's sales of 17.4 billion euros declined 5 percent compared to the third quarter of 2014, while income from operations — or EBIT — before special items fell by 171 million euros over that span.

EBIT increased in BASF's chemicals and functional materials segments but declined "significantly" in each of the company's other divisions.

"We experienced a pronounced summer lull and no volume momentum in September," said board chairman Kurt Bock. "Major markets like Brazil are in a recession or face lower growth rates, such as China."

Read more: Lowering cost and gaining efficiency in chemical manufacturing.

The company said that the collapse in global oil prices led to 8 percent price declines, primarily in its chemicals and oil and gas segments.

"We continue to anticipate larger contributions from our chemicals business, whereas earnings in the oil and gas segment will decrease considerably," Bock said.

The higher-than-anticipated oil drop — along with lower global economic projections and the impact of its third-quarter natural gas divestitures — led the company to cut its projections for 2015.

BASF originally projected a slight sales increase for the year, but Bock said that the company now expects "a slight decrease in sales and EBIT before special items."