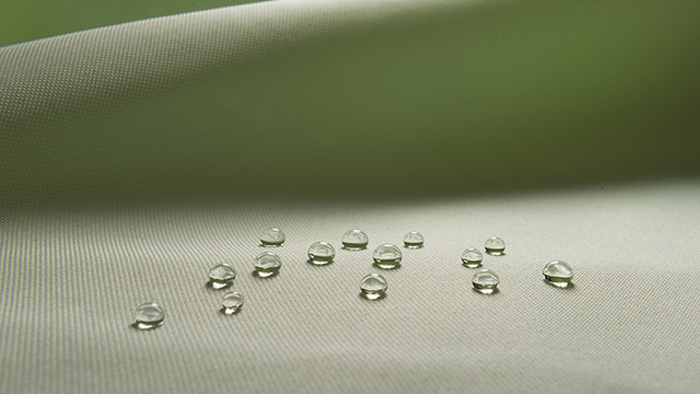 Textile manufacturing is one of the dirtiest industries in the world, but experts say that the technology to make clothing production more environmentally friendly already exists.

But successfully implementing those processes, Chemical & Engineering News reports, will take changes at the industry, regulatory and consumer levels.

C&EN notes that more than 8,000 chemicals are used to make textiles, and that many — from metal-based dyes to bleaches and solvents — are toxic and persistent in the environment. Jackets and other outerwear, meanwhile, are frequently coated with materials containing perfluorinated compounds, some of which are linked to serious health complications.

In addition, textile processing requires large amounts of water, and efforts to treat the wastewater are either expensive or ignored altogether.
The World Bank attributes 20 percent of global water pollution to textiles, and C&EN cites the example of the Noyyal River in southern India, which is filled with textile runoff that's blamed for poor health and deteriorating farmland.

Greenpeace and other environmental groups highlighted the pollution concerns posed by textiles, and 25 top apparel companies now belong to the Zero Discharge of Hazardous Chemicals, which pledged to phase out the release of toxic chemicals into waterways by 2020.

Numerous chemical companies, from current industry giants to start-up efforts, are also working on textile chemicals with lower environmental impacts.

OrganoClick, a Swedish company, says it offers a biologically-based alternative to perfluorinated compounds at a comparable cost. Switzerland-based Beyond Surface Technologies is working on a PFC substitute based on seed oil — with the help of funding from outdoor apparel company Patagonia.

Archroma, DyStar, Huntsman Corp., and Protex are among the industry stalwarts working on alternative waterproofing materials, according to C&EN.

Those alternative chemicals, however, are more expensive that the ones currently used in clothing production, and company executives tell C&EN that consumer habits could be the most important element in cleaning up the textile industry.

"As long as we like to buy garments at the lowest possible price, as long as we like to change our look every season and throw away what we bought last season, we are driving and influencing the textile value chain accordingly," said Beyond Surface Technologies CEO Matthias Foessel.