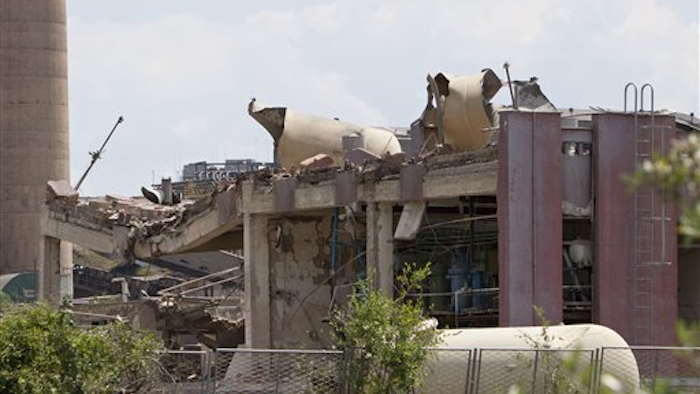 OBILIC, Kosovo (AP) -- A huge explosion rocked Kosovo's main power plant Friday, killing at least three people and injuring more than a dozen, a government official told The Associated Press Friday.
The official spoke on condition of anonymity because the number of casualties was not final and the official was not authorized to talk to the media before the families of the victims could be notified.
The official said authorities believe the blast at Kosovo A power plant was caused during a botched replacement of hydrogen canisters used for cooling generators. The powerful blast was heard in the nearby capital, Pristina. A black plume of smoke could be seen rising from the coal-fired plant, as ambulances ferried the injured to hospitals.
Kosovo's civil emergency force said the body of one worker was retrieved from the site of the explosion and that other victims were being sought.
Police initially sealed off the area, fearing more explosions could follow emergency services dealt with the threat of further explosions and that the area was safe. Kosovo's Prime Minister, Hashim Thaci, who visited the site of the blast, said all the workers have been evacuated from the complex.
The blast comes just days before a general election that has heightened tensions between rival parties amid allegations of corruption and embezzlement of public funds.
In the wake of the tragedy, Kosovo's main political parties suspended campaigning for Sunday's poll.
Nebi Qena in Donetsk, Ukraine, contributed to this report