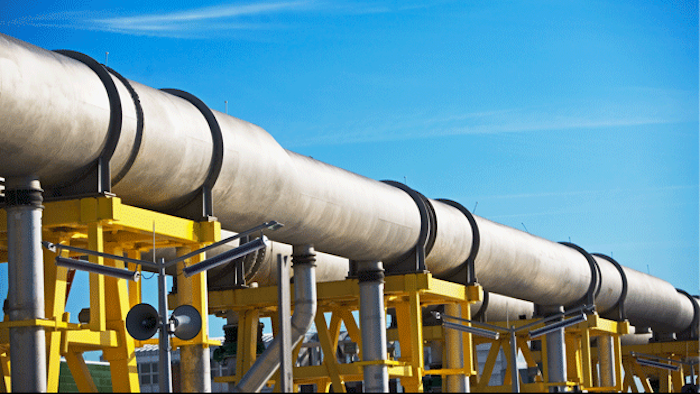 A proposed pipeline that would deliver natural gas to the Southeast would provide more than $25 million in annual local property taxes, according to estimates from energy provider Dominion Resources Inc.
The Richmond, Virginia-based company said Monday that it has provided the property tax estimates to local governments regarding the $5 billion Atlantic Coast Pipeline. The 550-mile pipeline that would run through West Virginia, Virginia and North Carolina is a joint venture between Dominion, Duke Energy, Piedmont Natural Gas and AGL Resources.
Dominion said counties and municipalities along the proposed route would receive $23 million in property tax payments in 2020 and increase to more than $25 million starting in 2021. The property taxes range from more than $10 million annually in Virginia to $8 million in West Virginia and $6 million in North Carolina. Payments may begin as early as 2016. If approved by federal regulators, the pipeline is projected to be in service by late 2018.
Additionally, Dominion said that an economic analysis projects the pipeline would inject an annual average of $456.3 million into the economy of the three-state region, supporting about 2,900 annual jobs in the region from 2014 to 2019. When in full operation, the pipeline is estimated to have an annual impact in the three-state region of $69.2 million that can support 271 regional jobs beginning in 2019.
The proposed pipeline is finding pockets of opposition along its planned path. It also is seeing resistance in remote high-elevation sections of Virginia amid concerns it would traverse an environmentally sensitive landscape. Some landowners also object to plans for the pipeline to dissect their property.