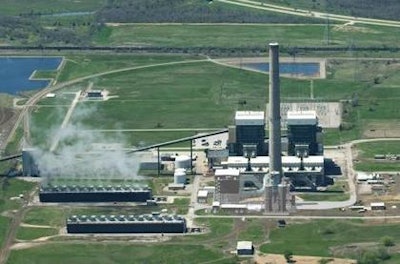 Fluor Corporation was awarded a construction contract by American Electric Power (AEP) to provide environmental retrofit services at the utility company's Northeastern power station in Oologah, Oklahoma. Fluor booked the contract for an undisclosed value in the third quarter of 2014.
The environmental retrofit project involves adding activated carbon and dry sorbent injection systems for Unit 3 at the plant to control emissions of mercury, sulfur dioxide, and acid gasses. Fluor will also install a new pulse jet fabric filter to remove particulates from the emissions of Unit 3.
"We look forward to working with AEP on this power project," said Matt McSorley, president of Fluor's Power business. "Fluor will deliver our construction expertise in order to improve the environmental efficiencies of the Northeastern power station."
Fluor will be responsible for the demolition, installation, and erection of the above-ground mechanical and structural systems and components, and the work will be performed by Fluor's direct-hire construction staff. The company will also provide other associated engineering and procurement services.
Headquartered in Columbus, Ohio, AEP is one of the largest electric utilities in the U.S. and serves more than 5 million customers in 11 states. The Northeastern power station is operated by AEP's Public Service Company of Oklahoma.