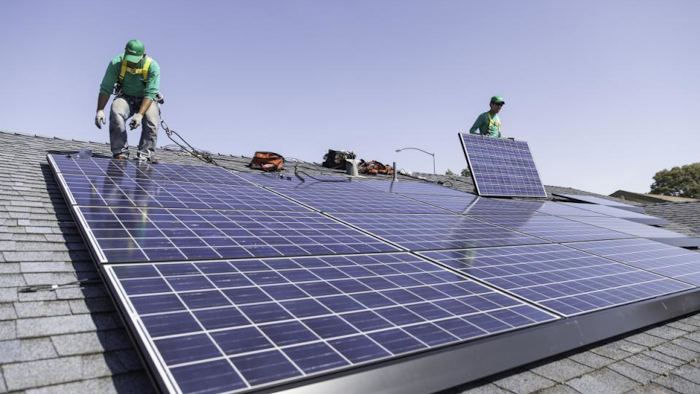 SolarCity, the California-based solar power company chaired by tech entrepreneur Elon Musk, will soon set up shop in the buildings that formerly housed Solyndra.

The two-building, 200,000-square-foot complex in Fremont, California has been vacant since Solyndra infamously collapsed in 2011 despite receiving $528 million in loans through the U.S. Department of Energy. Solyndra's bankruptcy made the solar cell manufacturer the poster child for criticism of energy policy under the Obama administration.

SolarCity, however, recently leased the buildings to serve as its manufacturing research and development headquarters, with plans to hire hundreds of new employees to staff the facility.

Musk's cousins, Lyndon and Peter Rive, co-founded SolarCity in 2006 as an installer of solar panels with the SpaceX and Tesla Motors CEO serving as chairman. But last year the company acquired a New York panel maker as part of an effort to move into manufacturing.

Musk said that panel manufacturing would enable business growth in the long term, although the move proved costly for other solar companies in the past.

SolarCity's increased investments led to a fourth quarter loss that exceeded analysts' expectations, despite sales that increased from $47.3 million to $71.8 million.

"It's very tough to say right now whether it's a stroke of genius or unnecessary," said Shyam Mehta, an analyst for clean energy research firm GTM Research.

Meanwhile, the clean energy loan program at the heart of the Solyndra controversy reportedly eliminated its losses and now expects to earn more than $5 billion for the federal government amid rapid growth in the solar power industry. A recent report found solar energy jobs increased by more than 20 percent in 2014, while an energy consulting firm projected solar's share of the U.S. energy market to grow six-fold during the next 20 years.
ENTRIES OPEN: Establish your company as a technology leader. For 50 years, the R&D 100 Awards, widely recognized as the "Oscars of Invention," have showcased products of technological significance. Learn more.